Looking for Perfect Fit blinds in Walsall?
As Perfect Fit blinds are contained in their own frame, they create a perfect solution for doors as the blind cannot swing when operating the door or windows. This neat fitting system creates a super simple and sleek look for your windows and blinds, ideal for conservatories and doors. Two types of blinds are available in the Perfect Fit frame. You can choose between Pleated and Venetian Perfect Fit blinds to give your home a new lease of life.
What makes Perfect Fit blinds different to other blinds?
Perfect Fit blinds offer an alternative to traditional blinds with a sleek and stylish look no messy and dangling cords or cables. They are also extremely quick and easy to install with no need to drill or screw into your frames, meaning you can have your new blinds ready in no time!
Perfect Fit blinds have a simple operation to make ease of use and longevity to the products life cycle. Perfect Fit blinds are operated from a clever bottom bar which operates up and down, giving you fill control of the position of the blinds.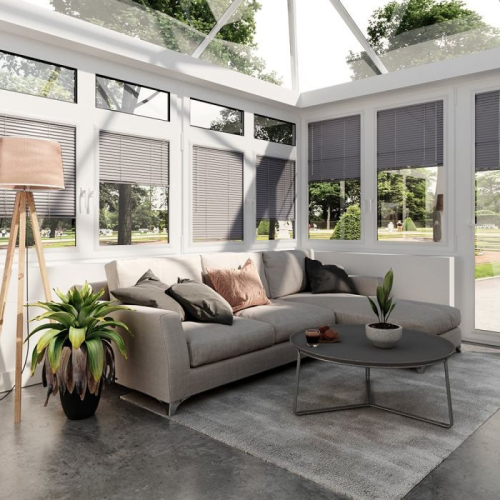 Give your home an instant refresh with Perfect Fit blinds fitted by experts at Abstract Blinds. Your doors and windows are sure to stand out with their simplistic and distinctive look.
Perfect Fit blinds from Abstract Blinds come in a variety of colours and styles and can either make a real statement and feature for the room, or blend in seamlessly, depending on what you have in mind.
Wherever you would put your 'perfect fit' blinds, they will give a sleek and stylish finish to any room in your home and the fitting process couldn't be easier, thanks to the professional and experienced team at Abstract Blinds.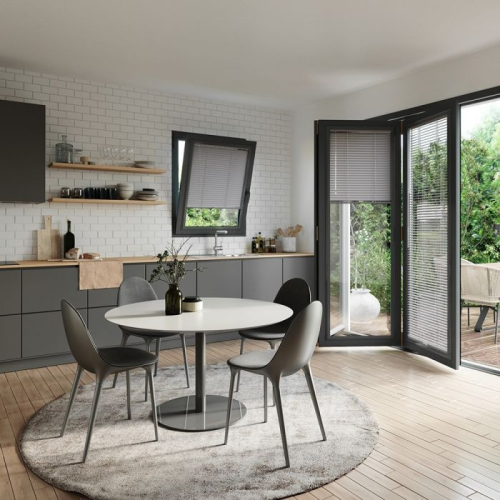 Where to have Perfect Fit blinds?
This means the blinds can easily fit to almost any window in your home, and you can start experiencing the benefit of perfect fit all over your house. They fit perfectly on the window frames and really do live up to their name as the finish is perfect. Perfect Fit blinds work particularly well for conservatories giving you the option between light and privacy options. They are also a great option for doors as the blinds will not swing or clatter when opening and closing the doors. The perfect option for bio-fold, French and patio doors.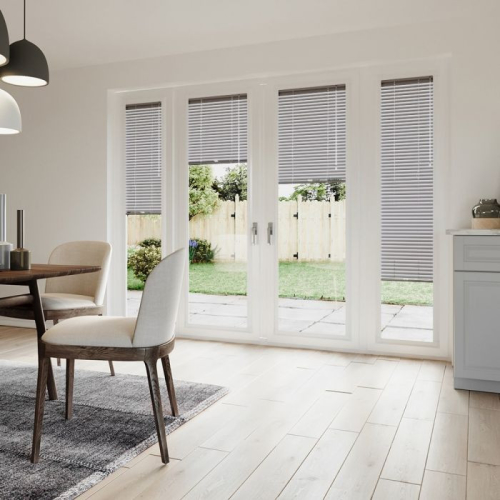 About Abstract Blinds
Abstract Blinds are a friendly local blind supply and fitting business located in Willenhall, near Walsall. As a family-run business, they pride themselves on their fantastic local reputation and loyal customers who just can't find better quality elsewhere. Want to see for yourself? Check out their reviews here.
Abstract Blinds are passionate about customer service and endeavour to help customers every step of the way.
Contact Abstract Blinds
The friendly team are always on hand to chat through any queries or questions, just give them a call on 01902 656688. 
Or visit them at Quickjay Buildings, Bilston Street, Rose Hill, Willenhall, WV13 2AW.