Leanne Brings The Lost Haiku Project To Walsall Festival Of Words
6th June 2022
... Comments
---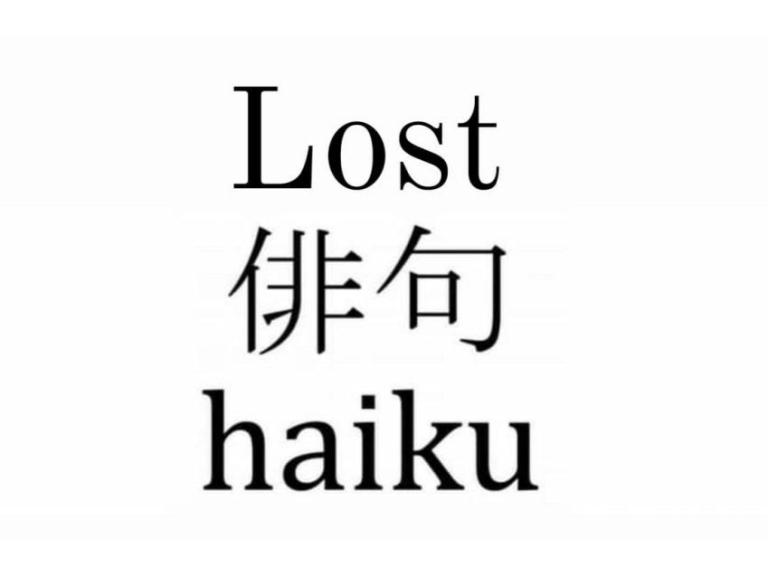 Local poet Leanne Cooper is bringing the acclaimed The Lost Haiku Project to Walsall's first ever Festival of Words.   "It's a free event " explained Leanne for people of all ages.  We are holding it at 2pm on Wednesday 8th June at The Table community venue in Lower Hall Lane".     Leanne, who comes from Darlaston, recently hosted The Lost Haiku Project with Gabriella Gay on 21st May for the Stafford Literature Festival in Stafford Library.   "I was really honoured" said Leanne "to be invited by the Staffordshire Poet, Mel Wardle Woodend, back to Stafford to perform for Queen's Platinum Jubilee on 1st June in St Chad's Church".  
The Lost Haiku Project 
was started in 2018 by James Josiah, and recently taken over by Leanne Cooper in May 2022 - 3 years after she became admin for the Lost Haiku Facebook page. 

In 2019, Leanne, with help from fellow Poet Gabriella Gay, put together a small workshop, and the Lost Haiku Workshop made its debut at Hanley Big Feast Festival, and has been to several festivals since, including the first ever Stafford Literature Festival in May of this year. 
"Lost Haiku combines the writing of Japanese style poetry known as Haiku" explained Leanne "with the fun and surprise of a process which is similar to smile stones - where painted stones are left in random locations for people to find. Instead of stones, the Haiku poetry which followers post to the Facebook page, are turned into small, laminated cards, which Lost Haiku encourage people to take with them on days out or holidays, to be "lost" in the wild. 
You can request their haikus by messaging them on Facebook, or contacting Leanne Cooper directly. Lost haikus are mainly left in the UK, with the majority being left in the West Midlands where the project was born; though, over the years, some have travelled as far as America, Germany, Majorca, and Egypt!
Anyone is welcome to join the Lost Haiku Facebook group and post haikus which they have written. The project uses the 5/7/5 format, but unlike traditional haiku, they allow any theme  - they don't have to be solely about nature. Lost Haiku feel that this makes for an easy transition into writing haikus. Many of the members were first introduced to this form of poetry through the Lost Haiku group  - including Leanne Cooper! - and have found that it has increased their knowledge, and love of this form of poetry.
Leanne hopes that now The Lost Haiku Project is her 'adopted baby', she can grow the group, and take the project from strength to strength. It means a lot to Leanne that the project was entrusted to her, and she hopes that its founder will be proud of what she can do with it!