Join Walsall's Zombie Workout this Halloween!
30th October 2014
... Comments
---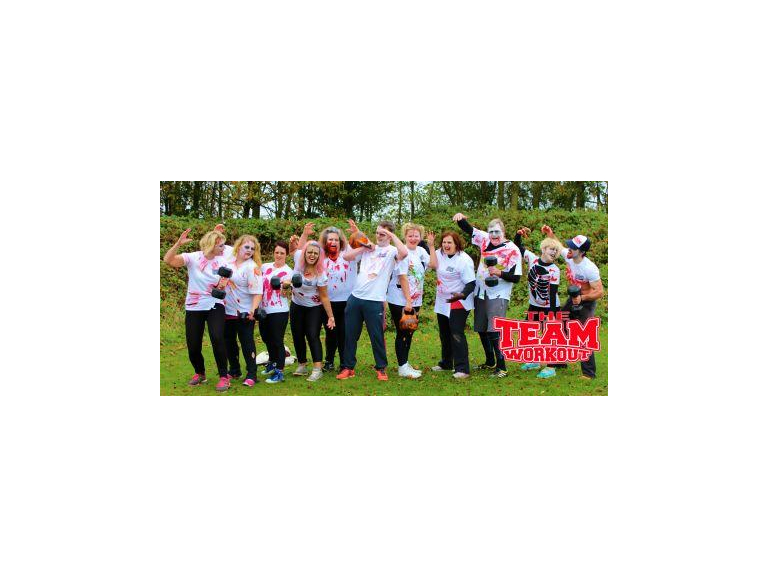 Walsall Personal Trainer Paul Wilson pledges to donate £5 to charity for all Best of Walsall readers that attend the event
On Saturday 1st November at the Aldridge Airport playing fields, The Team Workout will be hosting a zombie themed charity workout for all to attend.
Paul Wilson says, "I love helping people change their lives. Unfortunately, a lack of exercise, poor food education and busier and more stressful lifestyles has been leading
our country into neglecting our own health, and now we may not be facing a zombie apocalypse just yet, but we are certainly facing the obesity apocalypse that is making our
town slow, immobile and cravings grains not brains."
The charity workout will take place at "dawn of the dead", 7:00am, on Saturday morning held at the Aldridge Airport in Walsall.
You don't need to be super fit to take part. The session will last for 60 minutes and will involve zombie strength based exercises to help you survive a potential zombie
apocalypse.
One of the greatest parts of this charity workout is that The Team Workout will be donating £5 to the "Parent Support Network for Autism", for every Best of Walsall reader that attends the event where all attendees will additionally receive a "Zombie Apocalypse Ration Cookbook" where you can discover dozens fat burner metabolism enhancing recipes to eat delicious food on a budget, which might just be handy in the event of a uprising from the undead.
Paul states, "At The Team Workout we work hard to have a presence in the community and constantly give back. We are fortunate to be able to give back and help out a great
cause."
For more details about the event text "SWEAT" for free to 60777 where Best of Walsall readers will also be able to download the "ration cookbook" for Free.
For more information on how to transform your body and your life, contact Paul at info@theteamworkout.co.uk or call 0800 689 9623