How to look after your hair during lockdown
3rd June 2020
... Comments
---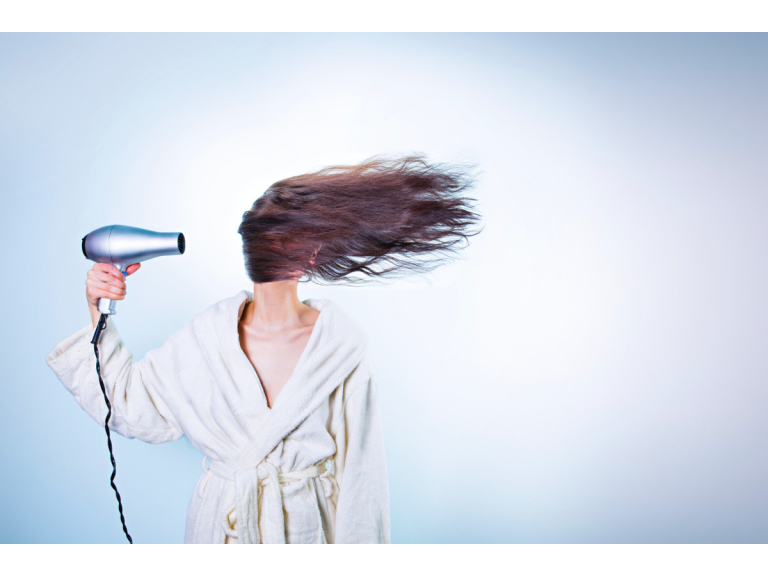 For those of you who enjoy a regular visit to a hairdresser the very though of lockdown can send you into panic. Couple that with too much time on our hands with, as of yet, no end in sight and you have a recipe for disaster. To help you through this here is how you can survive this period and take some time for yourself.
Steer clear of boxdyes. These by their very nature can cause more tears than "ta dahs". They are designed as a one size fits all when they really don't. Your hairdresser takes many things into account when choosing the right colour for what you want. Your previous colour and natural shade will all factor into the decision of what to apply,how to apply and where to apply. We may use more than one shade ...and lets not even mention toners than are needed, all to accomplish your perfect shade. We will not be in this forever so step away from them for a few more weeks to avoid an epic fail. Why not try root sprays, hair mascara or a new headband or scarf to mask any roots.
Put down the scissors. I'm not sure what it is about being told to stay inside but it has turned everyone a little crazy. There are dozens of videos out there showing people cutting their hair and fringes. And yes while we laugh at it you will still have to live with this until we are open again to fix it. If you do need to trim your fringe then pull both sides of the fringe together and cut a line with your scissors angled upwards. Only take small nibbles of hair at a time and constantly check if you have taken enough by rearranging the fringe. You can always take more. You cannot add it back on again.
Don't wash your hair everyday. By leaving the natural oils to build up on your hair you are actually helping to combat greasy hair as well as protecting the scalp. Shampooing strips the hair and can be very drying. So while we don't have to go anywhere why not leave daily shampooing. If you feel your hair is too limp spray some dry shampoo in. This will give fine hair a boost.
Do brush your hair everyday. Now as tempting as it is to pull back your hair in a ponytail or topknot for days on end, you won't thank yourself when it comes to brushing. Daily brushing will help remove any hairs that have naturally fallen out. It keeps the hair from getting tangled. Excessive tugging on the hair when knotty can pull out more hair as well as snapping hair, damaging it.
Experiment with new styles. being told to stay indoors is totally unprecedented in our lifetime. So why not use this time to try out a different look. Beachy waves, scrunch dry, natural dry, practise braiding. There is a world of choice out there and tutorial videos to show you how to get it right. Let's see what makes it after lockdown!
Pimp up your conditioning. Our one main piece of advise to clients in salon is conditioning treatments. Shampoo and towel dry your hair. Apply treatment or hair mask and put on a shower cap. Now go and watch some tele, read a book, do a zoom meeting. Or if the sun is shining even better, sit in it and soak up some vitamin d (with suncream on of course!) and let the warmth help the treatment penetrate deep into your hair
So there it is......our survival guide. Stay safe everyone and stay home.
---
Although our salon is temporarily closed during lockdown, we are still taking enquiries.
If you would like to join our priority waiting list or discuss what services you would like to book in, please email us on enigmahairandbeauty@hotmail.co.uk or contact us via our facebook page here
Engima Hair & Beauty
128 Darlaston Road,
King's Hill,
Darlaston,
Wednesbury,
West Midlands
WS10 7TA
0121 568 7130
---