How are the M6 Roadworks Affecting You?
19th August 2015
... Comments
---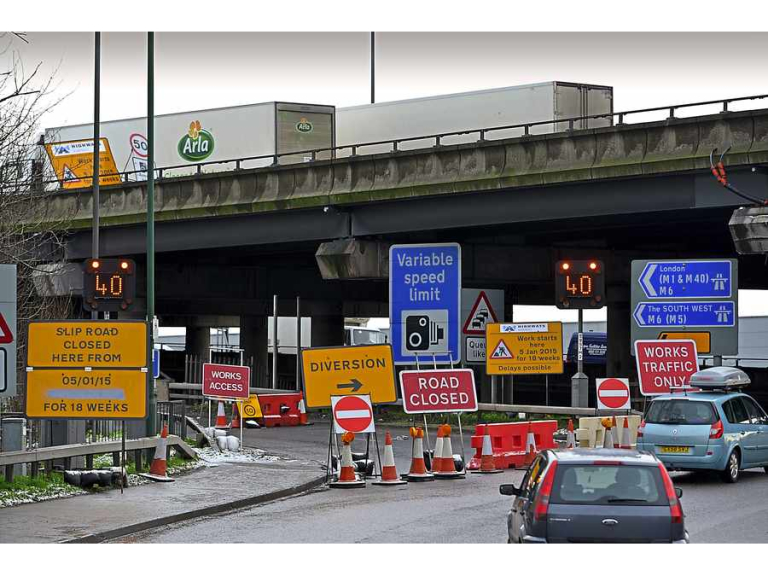 The road works on the M6 have led to a major disruption in the area which resulted with many frustrated residents staging a protest over the weekend with signs and banners', calling for the slip road to be re-opened as the road remains shut but there is no work actually being done.
Highways England revealed last month that the slip road is being kept shut due to work being carried out elsewhere that will replace the waterproof layer and repair potholes. It is feared that if the slip road were open, it would add to congestion on the link road to the M5 and cause even more havoc on the roads.
Many drivers are being forced to take major detours to get onto the M6 further down, which is adding extra time to their journey by anywhere from 45 minutes to an hour during peak times. Protestors are calling for Highway England to consider opening the road during peak times in order to ease congestion, if not re-open the road immediately.
Since the junction has been closed since January, it has had a significant knock on effect to surrounding roads in the area which are 'constantly gridlocked' and has caused a number of road accidents over the last few months.

A number of concerns over safety have also been raised in connection to schools starting back in two weeks time as over 2,000 pupils cross the roads, which are now heavily congested every day.

There is an online petition available directed to Highways England, which is urging for the M6 to be re-opened that has been signed by over 1,000 supporters. If you would like to sign the petition click here.
Are you being affected by the road works being carried out? Let us know how you're coping with the closure of the M6 slip road.
---
The Best Of Walsall is proud to support local businesses
To find details of fantastic recommended businesses in Walsall, click here to scroll through our different business categories. Many of them have special offers so you can support local and save £££ too!
If you're looking for fun summer activities to do with the kids in Walsall over the next few months, click here to read our blog on free attractions for kids this summer, or click here to join our Facebook event for free events in Walsall which is regularly updated.