Former Walsall Hairdresser Turned Poet With Fundraiser For Walsall Society For The Blind
26th January 2022
... Comments
---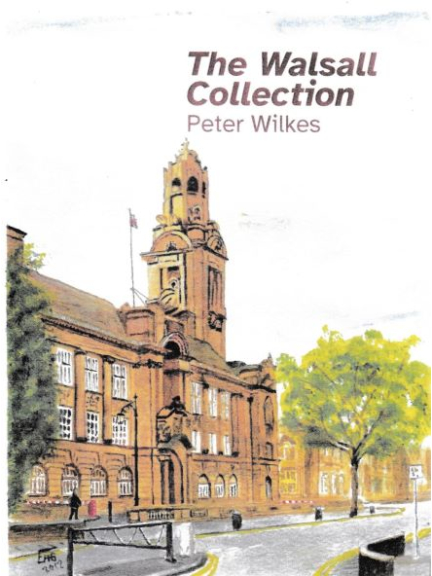 A former hairdresser from Walsall, Peter Wilkes,  is celebrating his 80th birthday on 26th January 2022 with a poetry book to raise money for Walsall Society for the Blind.   "I`ve chosen this charity because their mission means a lot to me" explained Peter "and I hope people will support the charity to celebrate my 80th birthday with me.    
Peter Wilkes has been a hairdresser and businessman from 1968 until 2013 in Walsall.  During his time he has been fortunate to twice be President of the Arboretum Rotary Club, create the long-running Walsall young Musician of the Year award with music icon Deryck Langford, volunteer for the Walsall Society for the Blind and read for the Walsall Talking Newspaper.  
"I have had a lifelong interest in poetry" said Peter "with the time to pursue it fully since my retirement.  I specialise in writing about the nostalgia of my early life and times in Walsall.  I was once described by Tim Wilkes, my fiercest of critics, as having the ability to paint pictures with my words.  It was probably the nicest thing he has ever said about me".    
All proceeds from the publication of Peter`s  collection will be donated to the Walsall Society for the Blind and Guide Dogs for the Blind.  Books are available from their premises in Hatherton Street Walsall  at £5.49 each.  
"Demand for the book is very good" explained peter "with orders already in account for well over half of copies ordered which is around 300 copies.  I want to take this opportunity to thank all those that have bought the book and those that have donated to the charity as well. 
Thanks to all of you, I have been amazed at all the letters I have received with many comments saying how much they are enjoying the book".  
To obtain a copy of the book: Walsall Society for the Blind Hawley House 11 Hatherton Road Walsall WS1 1XS telephone 01922 627683 www.walsallblind.org