Coronavirus Advice for Employers
27th February 2020
... Comments
---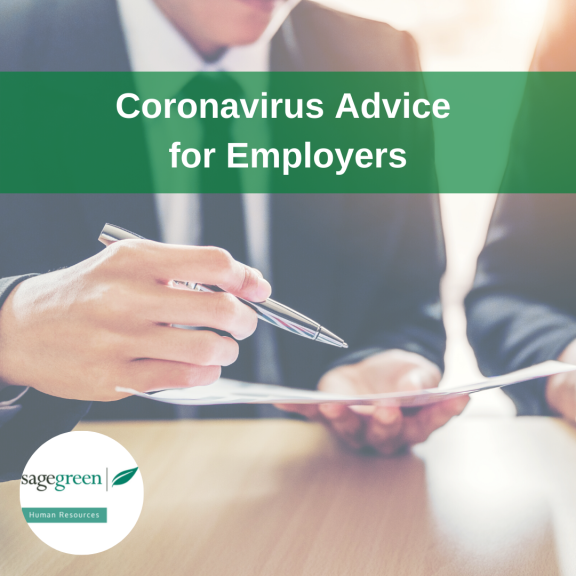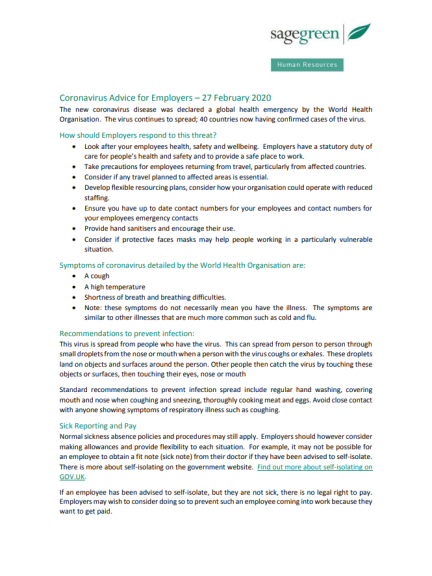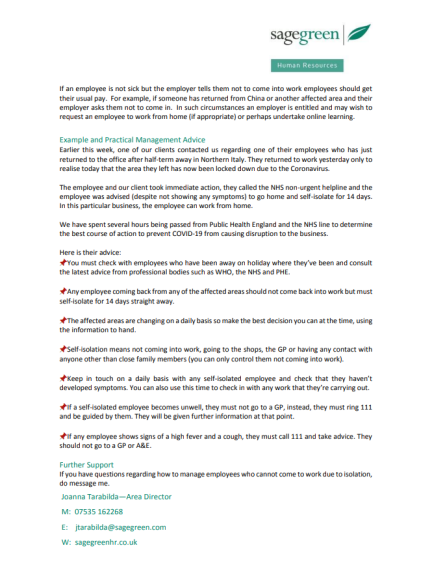 Information correct as of 27th February 2020. 
The new Coronavirus disease was declared a global health emergency by the World Health Organisation. The virus continues to spread, with 40 countries now having confirmed cases of the virus. 
Read the attached pdf to understand how you should respond to this an employer and actions you can take to consider travel and implement flexible resourcing plans. 
The symptons of Coronavirus detailed by the World Health Organisation are as follows:
A cough
A high temperature
Shortness of breath and breathing difficulties
Note: these symptoms do not necessarily mean you have the illness. The symptoms are similar to other illnesses that are much more common such as cold and flu.

View the attached document for recommendations to prevent infection as well as sick reporting and pay and practical management advice on the issues.
Further Information
If you require any further support on how to manage employees who cannot come to work due to isolation, please get in touch with Sagegreen HR. 
Joanna Tarabilda
M: 07535 162268
E: jtarabilda@sagegreen.com
Or visit the website: www.sagegreenhr.co.uk