CMHT Solicitors take part in Alzheimer's Society Cupcake Day 2017
21st June 2017
... Comments
---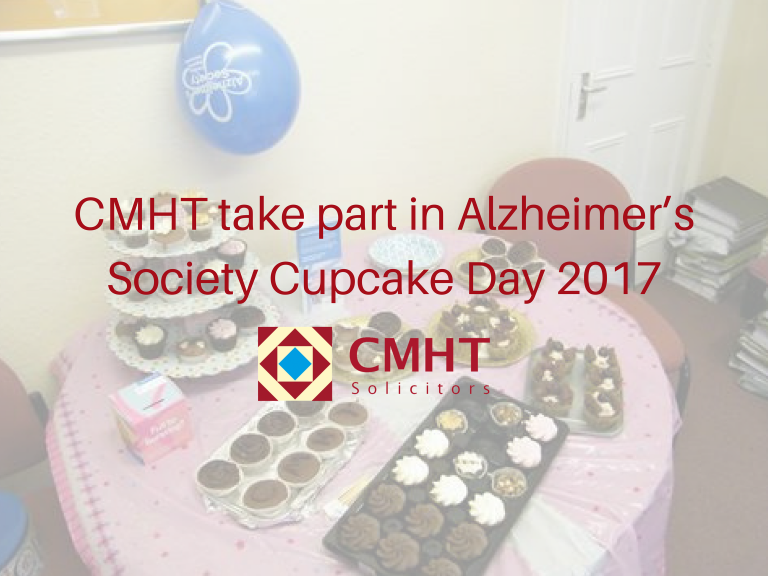 The team at CMHT Solicitors recently took part in the annual Alzheimer's Society Cupcake Day which raises funds to help support the fight against dementia.
Every penny donated to Alzheimer's Society is making sure they can be there for people affected by dementia. They are the only UK charity investing in research into dementia care, cause, cure and prevention and have committed to spending £150 million on cutting-edge research over the next decade.
CMHT Solicitors brought together a range of sweet treats baked by members of the team and raised a fantastic £111.02!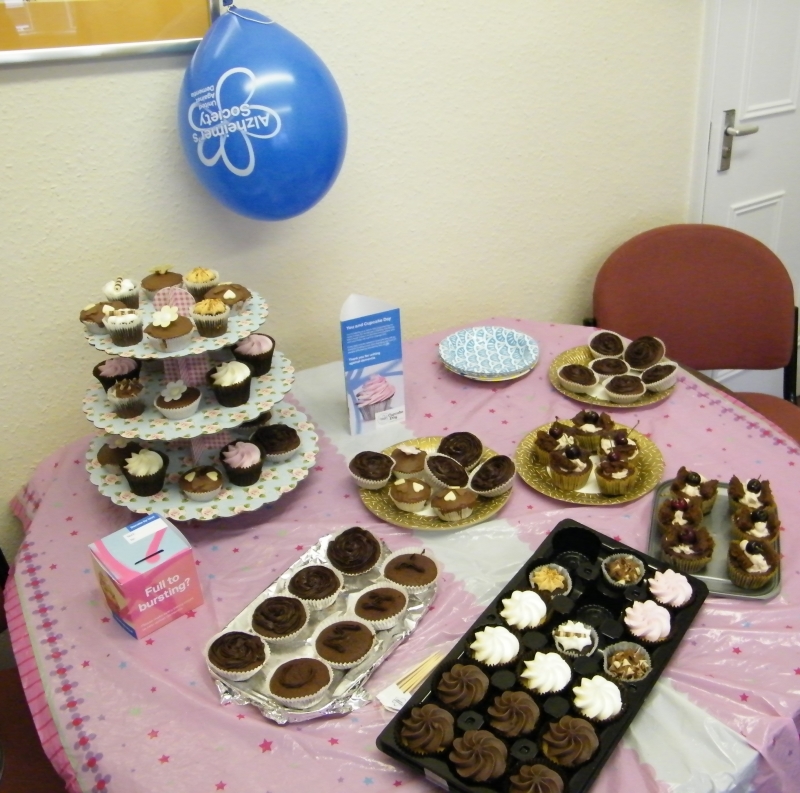 Here are a few words from Stephen Fox, CMHT's Wills and Probate Associate:
Alzheimer's is a terrible disease and sadly most of us now know someone or have a family member that is suffering and it is a disease that many of us could face in the future. There are steps you can take to ensure that your family do not have to manage the burden of your financial affairs and now is the best time to make a Lasting Power of Attorney as the court fee has been reduced from £110 to £82.

 

A Lasting Power of Attorney Property and Financial affairs document enables you to appoint someone to look after your affairs at a time in the future when you are unable to. If you have not made a Lasting Power of Attorney should you lose capacity and are unable to handle your own financial affairs your family will be in difficulties. They will have to make an application to the Court of Protection to be appointed as your financial deputy and this is a time consuming and expensive process. Once appointed as a deputy they will also become your accountant and will have to prepare detailed accounts which are submitted to the Court on an annual basis for assessment. Currently the Court charge a fee of £320 per annum which continues until the person who has lost capacity has died. This is a burden which your family can avoid if you make a Lasting Power of Attorney.

 

Our charges are £350 plus VAT ( £420 in total) to prepare and register your Lasting Power of Attorney. Once made it is peace of mind for the future for both you and your family.
For expert advice upon making a Lasting Power of Attorney please contact Mr Fox and his team at the Aldridge branch, telephone 01922 743525 or
click here for more details
.