Citroen DS5 in Walsall
28th November 2012
... Comments
---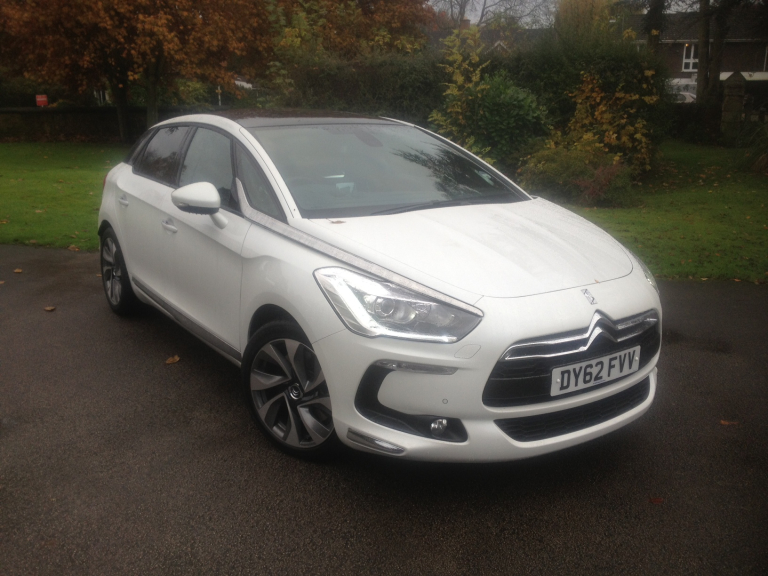 I recently had a test drive in the new top of the range Citroen DS5 courtesy of Autobase  Citroen based in Walsall Road Darlaston.
I must admit i approached this with a little trepidation as only ever experienced hiring a  small Citroen on holiday some years ago which was not the greatest of experiences if I  recall.
However, clearly Citroen who in years gone by were known for cutting edge design and innovation, have certainly got this back with this model and the trendsetting DS3.
The car truly is a great looking machine with me getting a number of favourable comments from shoppers as I parked up in Walsall.
The inside of the car is also a fantastic place to be ,with oodles of leather and Aluminium on show not to mention the almost space ship like design in the cockpit. This car I tested had a number of superb features such as a heads up driving facility so you dont have to take your eyes of the road,reverse parking camera and a fantastic full length panoramic roof which made the car feel really airy.
Although the car I tested was a diesel you would never have guessed as it was very quiet ,with a very responsive engine and slick 5 speed gearbox. Progress on the road was very good with steering that gave good feedback  and a ride which was firmer than I imagined from a Citreon but was a very easy car to drive with none of the French quirks you sometimes used to find.I must say I was very impressed with the fit and finish of the car.
I understand that Citroen are matching this against C class Mercs and 3 series BMW's for people who want to stand out from the crowd and have something a little bit different.
If you are in the market for a car I would not dismiss the Citroen DS5. I understand Autobase are currently offering 24 hour test drives of the vehicle and would certainly recommend you try one out.
To read more about the services Autobase offer click here