Choices, Outsourcing to Gain Time
13th April 2021
... Comments
---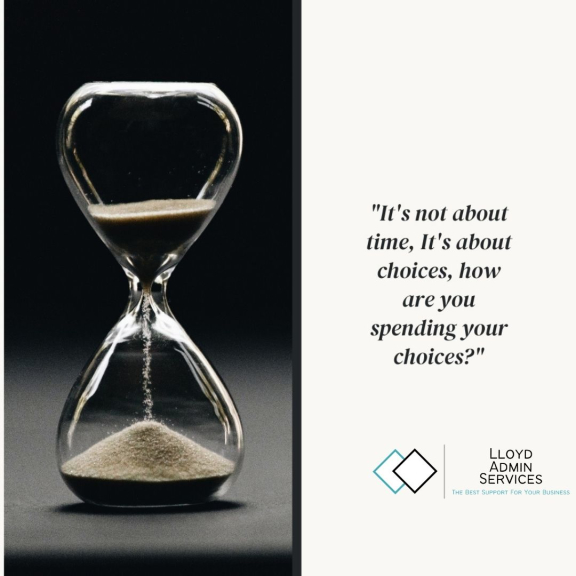 This quote from Beverly Adamo, suggests we all should look more at our choices.
"I haven't got time!"
"I'm too busy!"
"I'd love to but..."
All of these are choices that we make every day. If you look at your schedule do you really have no spare time?
You could spend 5 minutes scrolling through social media and responding to comments then find an hour later you're watching someone's toddler make a snowman
OR
you could get your Support Team to schedule your posts for you, like and comment on potential customers posts and respond to any comments for you.
You could check your email 4 times a day for 30 minutes at a time,
OR
could your helpful Support Team set up an easy filing rule and respond to messages for you.
You could spend your afternoon creating PDF and PowerPoint slides for your training course
OR
you could schedule your Support Team to create all of these documents ready for you to check and launch your new course.
It's all about choices. The little admin tasks that you have every day, often end up taking you more time than you realise. Clients tell me that when checking emails, they often find themselves distracted by the volume of messages and sorting the wheat from the chaff. Email Management is a fantastic tool to utilise because your Support Team does the shifting and you only need to deal with what is important.
As an experienced customer service and administration expert, it takes me no time at all to handle these tasks for you, as my focus is purely on the task at hand.
So what choices are you going to make to ensure your time is being used effectively and you are getting the most out of your day?
Book a Discovery
call today and see how I can help.