Caravan Batteries - The Options
17th July 2014
... Comments
---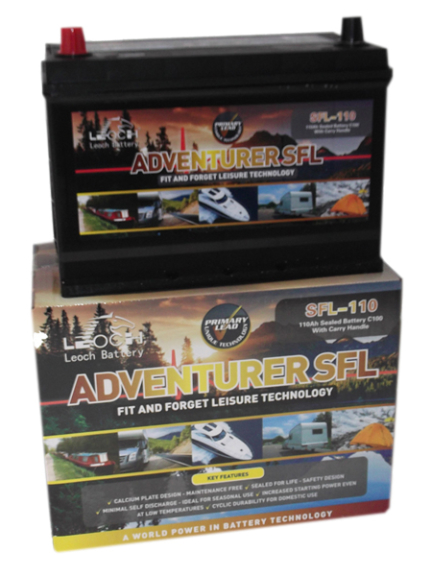 Everybody tends to forget that thier battery is a vital piece of equipment, whether it be on a Car, Motorcycle or Caravan.
At Battery Solutions Midlands we stock a variety of Caravan and Leisure batteries to suit your needs and budget.
When considering a new battery you need to take into account the equipment you are running eg. Caravan Mover, TV, Air conditioning, lighting etc and ensure that you equalise your usage with the size of battery used.
Caravan Batteries start at 70A/h and go up to 130a/h for traditional batteries and higher for specialised batteries. The most popular size of battery which fits the aperture on the caravan is the 110a/h. This size of battery is always recommended if a Caravan Motor Mover is fitted to the caravan as these can take a high draw on the battery if used for prolonged periods or on severe terrain. A 110 ah battery is also recommended if you rely on battery power for your weekends away.
At Battery Solutions Midlands we carry 3 ranges of Leisure batteries from traditional wet batteries, Sealed for life batteries of the top of the range AGM batteries.
Our most popular seller is the sealed for life 110a/h battery which comes totally sealed, maintenance free and is packaged in retail packaging.
It is also essential to look after your battery. Use the correct type of charger depending upon the type of battery used.
We do not recommend leaving the battery permanently on charge over the winter or storage periods as this can affect the performance of your battery. It is much batter to remove the battery from your caravan and charge correctly using a 3 stage charger which maximises the performance of the battery.
If you would like more information please contact us at
Battery Solutions midlands - Walsall
Tel 01922 451541