At Costa Del Sol Tanning Walsall Men tan too and there's nothing wrong with that.!
21st November 2014
... Comments
---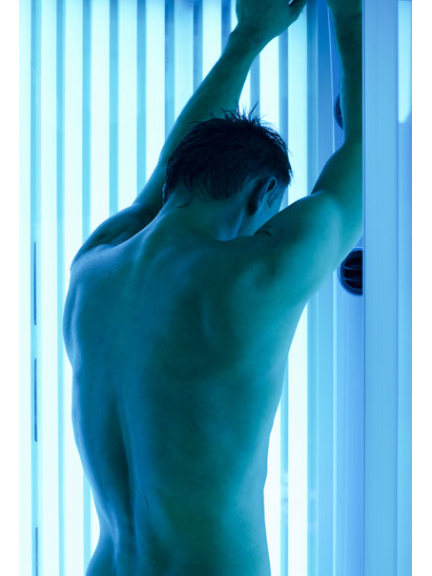 Men tan too and there's nothing wrong with that.!
If you want to look healthy and more attractive to women, then yes, you should absolutely tan.
So you're a guy, and you're thinking about using a tanning bed, but your male ego may be second-guessing the whole idea. So instead, you are here reading this page. Well let's help you get beyond yourself! Here are some tanning facts about men:
Over 25% of our clients are male and of all ages!
Body builders, both amature and professional, using tanning beds regularly to define their look.
Men going on vacation or spending time on the beach want to look like they go there often and avoid burning.
Men concerned about sunburn or who may have sensitive skin use tanning salons.
Health and appearance conscious men and women have been admiring the look of beautifully bronzed skin for decades. Men, especially, love the way tanned skin emphasizes the appearance of well-sculpted muscles.
Pale skin suits most men however some guys just want that tanned appearance that gives off a radiant glow. Yet tanning itself is no different than hitting the gym for bodybuilding, washing and moisturizing your face, or even getting a haircut. All of these things are the same as guys all are ultimately doing it for one reason, to improve their appearance. Some men aren't too enthusiastic or confident on the idea of hitting the tanning bed, but it's something that can be done without seeking male approval. In fact, if you ask any girl working at a tanning salon, you'll find that more than half of their clients are men. Most of these men start tanning before the summer arrives or right before they head out onto a tropical beach side vacation to avoid burning their skin up. However if you're interested in staying tan year round, you can also easily tan in the winter as well. And it's easy to see why you would want to, because aside from getting a darker skin tone, it also helps clear up things like eczema, acne, provides a significant dose of Vitamin D, and it might even boost your self-esteem.
Just stop in and see for yourself or give us a call today!