Would you like to take part in a Firewalk?
12th April 2017
Author: Alex M
Comments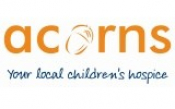 Walking over fire is without doubt one of the most thrilling extreme events that you could take part in. You'll be in the safe hands of professional fire walkers who will be fully briefing participants beforehand.

Date: Thursday 20th April 2017
Time: 6.00 pm – 9.30 pm
Location: Redpoint Worcester, The Railway Yard, Midland Road, Worcester, WR5 1DS

Visit www.acorns.org.uk/firewalk for prices and more information
In Aid of Acorn's Childrens Hospice - helping children with life limiting conditions.