247 Cars Wolverhampton and Walsall is expanding!
22nd September 2015
... Comments
---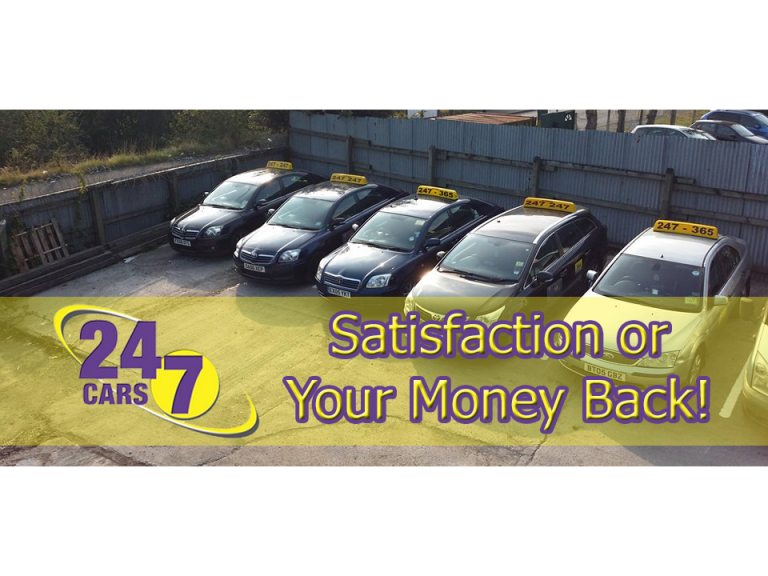 With licenses in both Walsall and Wolverhampton, 247 Cars was the first dual licensed taxi business in the area. From 1st October 2015, both the Walsall and Wolverhampton base will be able to work together giving 247 cars customers access to more cars and a quicker, more effective service.
247 Cars will be launching a new online booking portal where customers can not only BOOK A TAXI ONLINE but also get a REAL, QUICK QUOTE online! We will also be launching a new premium app where you can get an ETA for your taxi and track how far away it is from you, to ensure that you are always aware of your taxis location.
We are committed to providing the best possible service we can, and want to put our money where our mouth by offering a 'satisfaction or your money back' guarantee.
Following the launch of our new system, if we don't provide the service a customer pays for we will provide that customer with a FREE TAXI JOURNEY [subject to an investigation of the complaint].
We would like to take this opportunity to thank all of our loyal customers in the Walsall and Wolverhampton areas who have supported 247 Cars, as well as our team of hard working, committed drivers who ensure that every taxi journey delivers high quality customer service to our customers.
We would also invite those in the Walsall, Wolverhampton and surrounding areas to book your next taxi with 247 cars for a reliable, quick taxi service that you can trust.
Visit our website at: www.247-247.net
Why not add our phone number into your phone for future reference? 
Willenhall: 01902 247 247
Wolverhampton: 01902 870 870
Walsall: 01922 666 666
Wednesbury: 0121 568 88 88
Darlaston: 0121 526 6119
Bilston: 01902 453 000
Portobello: 01902 609 090