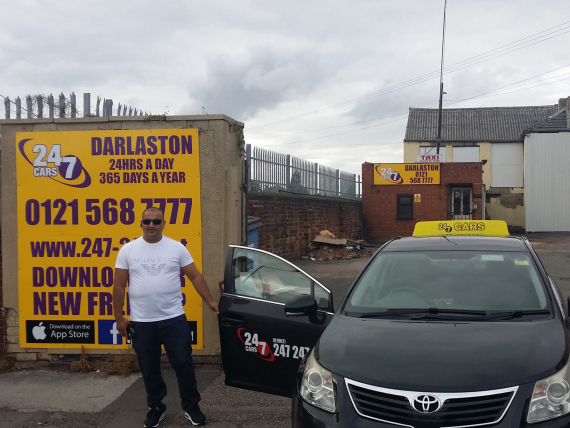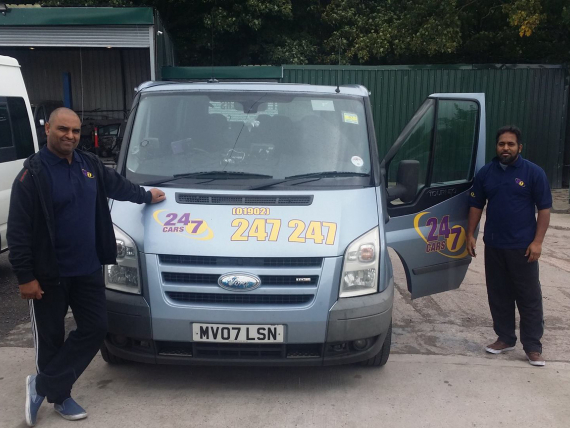 about us
247 Cars are a trusted and reliable taxi company in Walsall. They offer a fast and professional service which is also value for money!
247 Cars have a fantastic reputation in the Walsall area, they strive to make sure the service they provide is speedy and reliable at all times.
They have an amazing computer system which texts you when the car has been booked and again once it's a minute away, plus all cars have a GPS system in place so the operators know exactly where your car is.
Services
247 Cars can provide such a great range of services for their customers, these include:
Taxis and private hire
Airport transfers
Local Taxis
Mini Buses 8,16, 24, 32 Seats
Coaches – 49, 57 & 70 Seats
Contract Work
Prom nights
Sporting events driver hire
247 Cars can provide taxis for journeys including:
Local journeys
Long distance journeys
Airport destinations throughout the UK
Any other journey types on request
Guide dog facilities
Wheelchair accessible vehicles of various sizes
They provide 24/7 service to their customers and also represent an amazing value for money, minimum fares start from only £2.80
Prices
The minimum fare for 247 Cars starts at just £2.80
Contact Details
If you're looking for a reliable and professional taxi company in Walsall, call 247 Cars on 01902 247247 and please mention thebestof Walsall when calling.