New Milton is Craft-Bombed!
20th August 2014
... Comments
---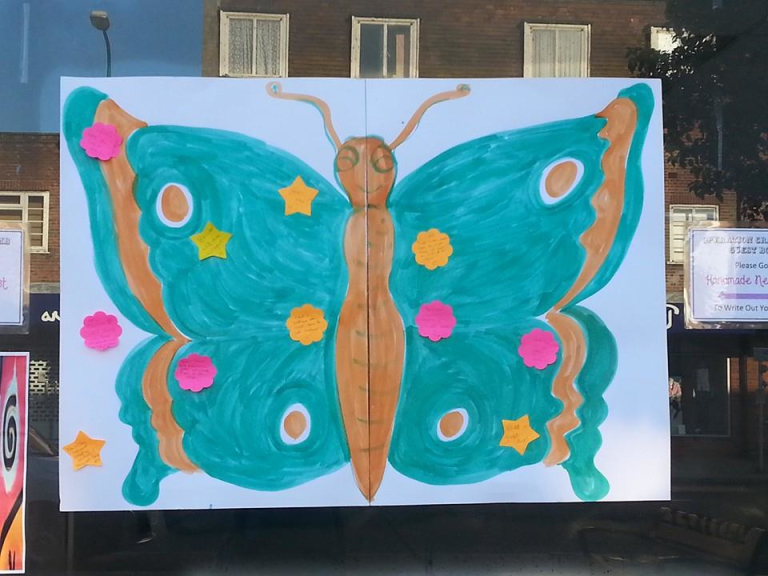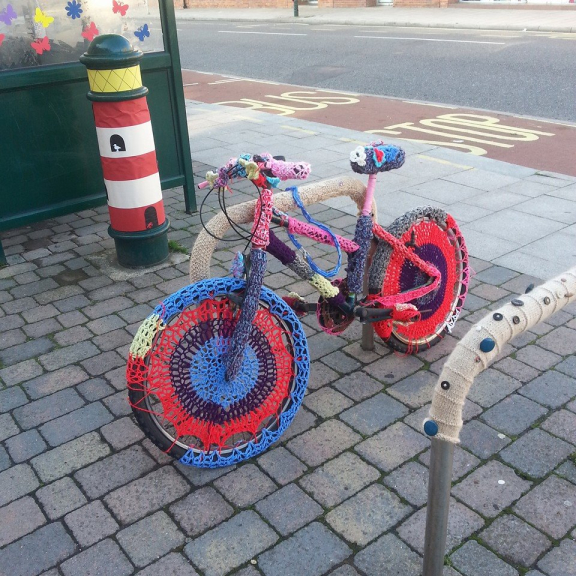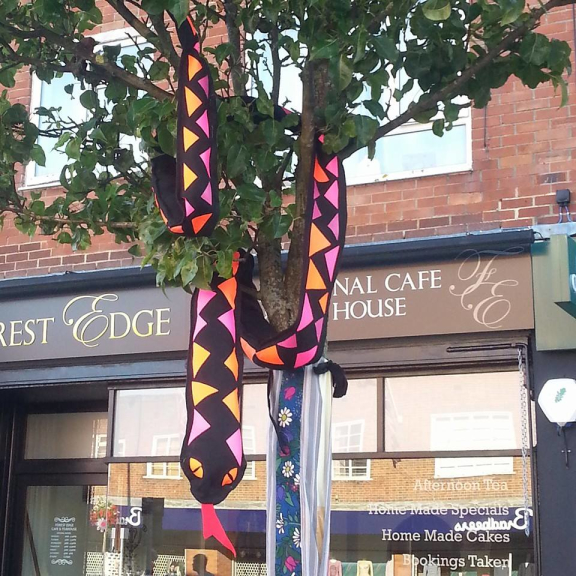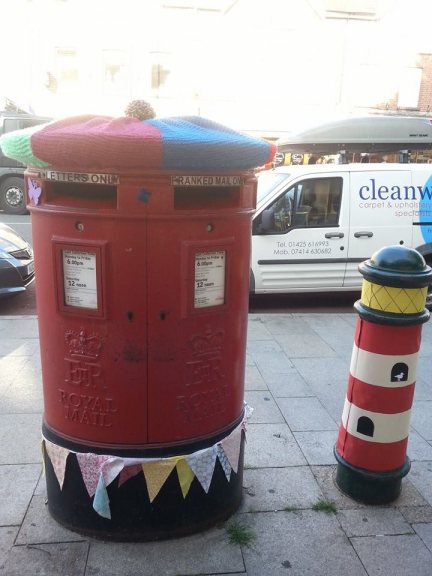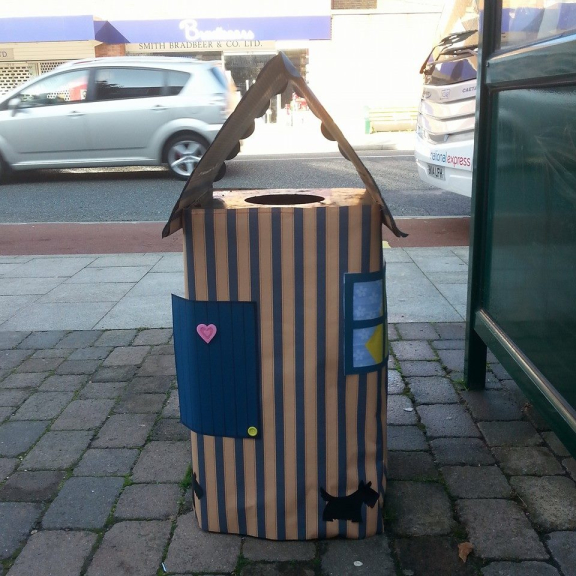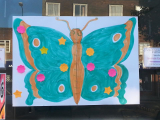 Last Friday there was a fantastic surprise to welcome shoppers and workers in New Milton, as 15 talented crafters craft-bombed Station Road!
The team were on the streets from 2am, covering bollards and bins, railings, benches and trees with an array of beautifully crafted designs including animals, beach huts, lighthouses, mats and much more.  The result was brilliant, and it was lovely to see people's faces as they walked up the street. 
First they would notice one of the items – perhaps a bin that had been transformed into a beach hut, or a snake up a tree, or a simple stone with a message on it. 
As they walked further up the road, they noticed more and more- and watching the smiles cover their faces was a lovely site. People took the time to examine what was on show for all to enjoy, and several commented that it had brightened their day - although it has to be said a few people were left wondering "what is it for?"
The great thing is, it wasn't done for any personal or business gain – it was done simply to spread a little bit of happiness around New Milton on a Friday morning.  It also drew some attention to a town that has some great local businesses, but is often rather left out in the cold as it is not considered to be one of the highlights of the New Forest.
This showed that there is a lot of talent in the area, and residents and businesss owners who have pride in the small town on the edge of the New Forest;  let's hope this helped to put a spotlight on New Milton and will encourage people to visit and enjoy what the town has to offer.