Special Christmas Celebrations - Great Food, Great Venue, Great Value.
11th October 2010
... Comments
---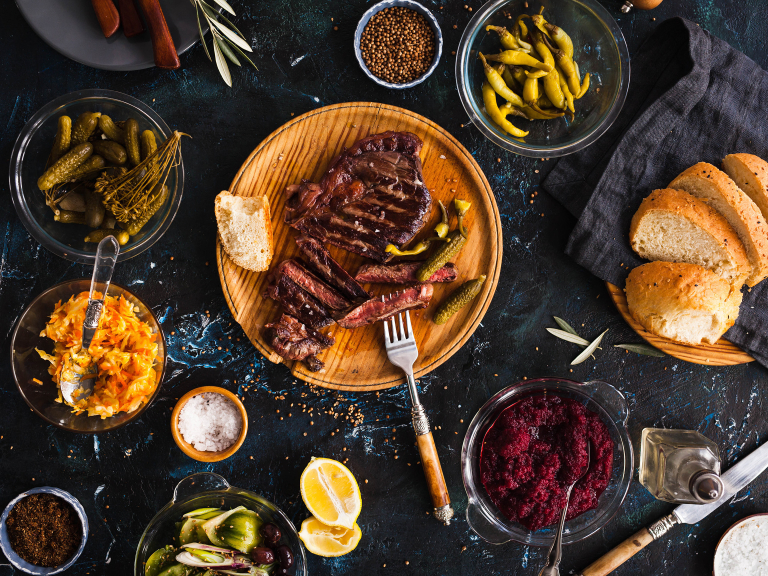 If you're looking for somewherre special for your Christmas Celebrations - whether it's for friends and family or corporate entertaining then Corse Lawn House Hotel in the beautiful countryside on the outskirts of Tewkesbury will be sure to please all.
Why not choose from one of their four dining rooms for your special festive celebrations in December. They cater for parties from six to sixty, lunch or dinner, low key and casual or upbeat and entertaining.
There is a special Seasonal Party Menu @£29.95 for lunch and £30.95 for dinner or there are discounted options at the very special prices of £19.95 for lunch and £24.95 for dinner.
The food is out of this world and for the price is unbeatable. Read some of their testimonials from happy customers and more here about Corse Lawn House Hotel itself.
You may hold your party in either the Restaurant (up to 60) in the Bistro (up to 12) in their Private Room (up to 12) or in their Garden Room (up to 30).
They are happy to provide a dancefloor and organise Bands, Discos, Roulette Wheel or Race Card Evening.
Special Menus can always be arranged, such as Roast Goose, Beef Wellington, Roast Venison, Lobster et al!
Special offer rates for bedrooms in conjunction with December parties are available at £75 for a single room for Bed and Breakfast and £95 for a Double room for Bed and Breakfast.
Christmas Parties at Corse Lawn House Hotel - won't break the bank - but definitely will be a date you will remember.
Why not give them a call now to find out more and book while you can on - 01684 869569.