Slimming World group meeting Broseley
Victoria Hall
10 Smithy Bank,
Broseley
TF12 5ER
TF12 5ER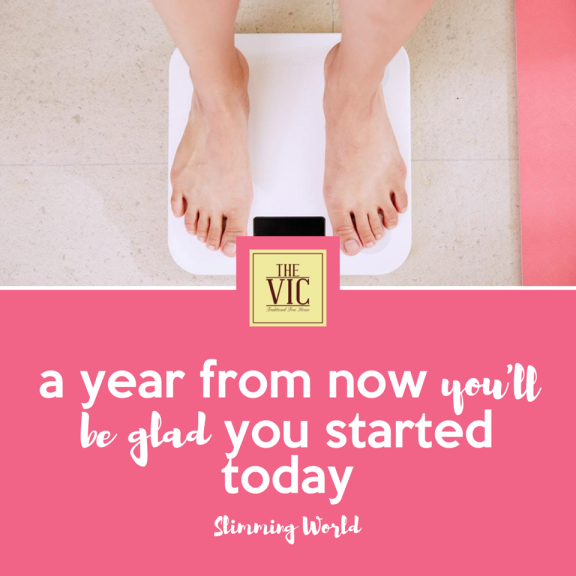 Slimming world.... A year from now you will be glad you started today.
Every Wednesday.
Classes from 5.30pm until 7pm and from 7.30pm until 9pm
"An amazing group with such caring friendly people! I've never found a group as good as this one the consultant Jodie is fantastic!! No matter how much you have struggled in the past she will get you to your goal!! She is amazing! 
Go your self and see the amazing results of food optimising!"
Leandra Smith
"Best thing I done joining these slimming world groups. I go to Stirchley but have also been to broseley too. They're all fantastic groups and we're all like a big family. So supportive and the best consultant ever. She cares about each and every person who walks through her doors. Made fantastic friends too "
Alexandra Phillips
Future dates
Wednesday 5th August 7:30pm until 9:00pm
Wednesday 12th August 5:30pm until 7:00pm
Wednesday 12th August 7:30pm until 9:00pm
Wednesday 19th August 5:30pm until 7:00pm
Wednesday 19th August 7:30pm until 9:00pm
Wednesday 26th August 5:30pm until 7:00pm
Wednesday 26th August 7:30pm until 9:00pm
Wednesday 2nd September 5:30pm until 7:00pm
Wednesday 2nd September 7:30pm until 9:00pm
Wednesday 9th September 5:30pm until 7:00pm
Wednesday 9th September 7:30pm until 9:00pm
Wednesday 16th September 5:30pm until 7:00pm
Wednesday 16th September 7:30pm until 9:00pm
Wednesday 23rd September 5:30pm until 7:00pm
Wednesday 23rd September 7:30pm until 9:00pm
Wednesday 30th September 5:30pm until 7:00pm
Wednesday 30th September 7:30pm until 9:00pm
Wednesday 7th October 5:30pm until 7:00pm
Wednesday 7th October 7:30pm until 9:00pm
Wednesday 14th October 5:30pm until 7:00pm
Wednesday 14th October 7:30pm until 9:00pm
Wednesday 21st October 5:30pm until 7:00pm
Wednesday 21st October 7:30pm until 9:00pm
Wednesday 28th October 5:30pm until 7:00pm
Wednesday 28th October 7:30pm until 9:00pm
Wednesday 4th November 5:30pm until 7:00pm
Wednesday 4th November 7:30pm until 9:00pm
Wednesday 11th November 5:30pm until 7:00pm
Wednesday 11th November 7:30pm until 9:00pm
Wednesday 18th November 5:30pm until 7:00pm
Wednesday 18th November 7:30pm until 9:00pm
Wednesday 25th November 5:30pm until 7:00pm
Wednesday 25th November 7:30pm until 9:00pm
Wednesday 2nd December 5:30pm until 7:00pm
Wednesday 2nd December 7:30pm until 9:00pm
Wednesday 9th December 5:30pm until 7:00pm
Wednesday 9th December 7:30pm until 9:00pm
Wednesday 16th December 5:30pm until 7:00pm
Wednesday 16th December 7:30pm until 9:00pm