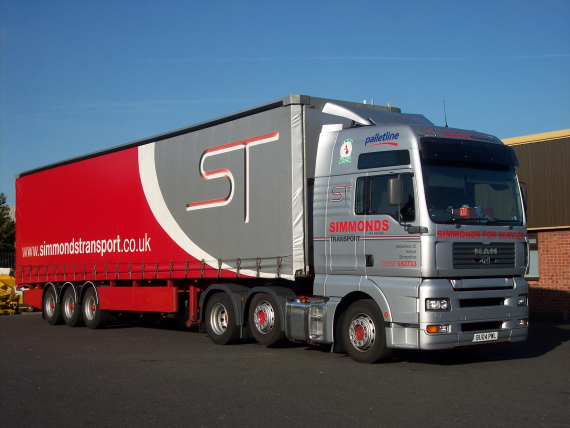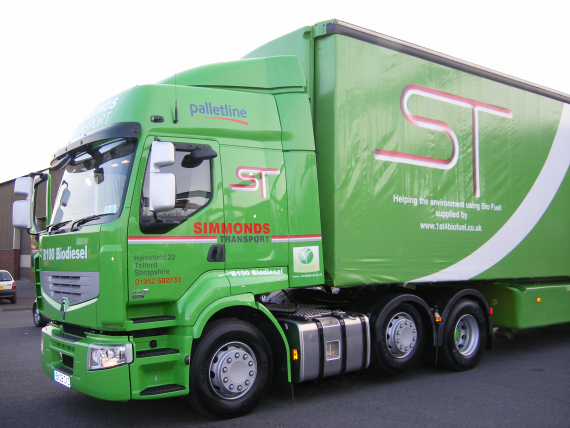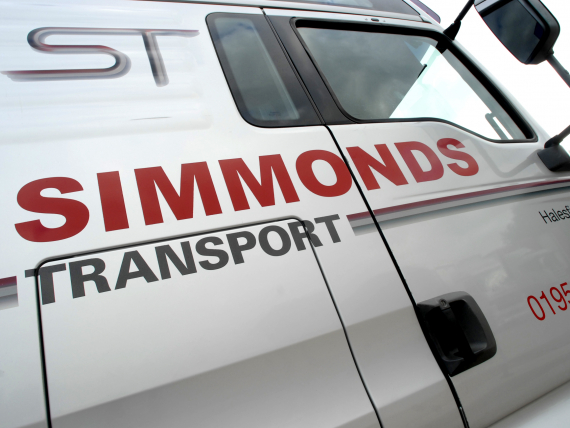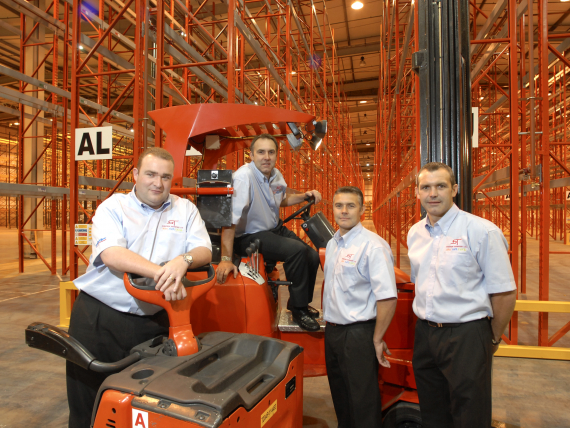 about us
Simmonds Transport will deliver a single parcel, a single pallet or a full lorry load - wherever and whenever you need it - to local, national or global locations. Experienced and reliable, Telford based logistics solutions for your transport, distribution and warehousing needs.
Founded back in 1972 by Geoff Simmonds, Telford based Simmonds Transport has evolved into a well-respected, customer focused organisation that provides a wide range of delivery and storage solutions to its varied customer base.
Whether delivering to local, national or global destinations, Simmonds Transport has become a 'one-stop-shop' for the Transport & Distribution requirements of its clients.
As a leading UK logistics provider, Simmonds Transport delivers fully integrated transport, storage and distribution solutions that are tailored to meet the specific needs of its customers.
Regardless of whether you need to deliver:
Simmonds Transport offers a tailored service to match the requirements of each individual customer. By drawing on their experience and expertise, their diverse vehicle fleet and the many logistics solutions at their disposal; Simmonds Transport aim to meet the needs, priorities and criteria of every customer.
Palletline
Simmonds Palletline offers clients a cost effective means of transporting smaller loads and provides a completely flexible service allowing you to select a delivery schedule that suits your exact requirements and budget. Follow the link for more details
http://www.simmondstransport.co.uk/Palletline.htm
Warehousing & Storage
Their purpose built, 110,000 sq ft warehouse, just minutes from the M54, allows Simmonds to provide a complete warehousing and storage solution to all clients. Whether you just need short or long term storage; segregated or dedicted storage areas; or a full storage and distribution service, Simmonds offer ultimate flexibility at competitve rates.
The Environment
Simmonds Transport entire fleet is (and has been for the past 3 years) run on 100% B100 Biofuel, providing economic and environmental benefits, and is a fundamental part of their corporate social responsibility. Simmonds also supply Bio-fuel to Telford & Wrekin Council.
Import / Export
Simmonds operate a complete Global Import & Export service - whether you need an incoming consignment collected and delivered to a warehouse; or you need someone to manage the complete end-to-end Import / Export process, including all aspects of documentation, tracking and administration; the experienced team at Simmonds, using the latest technology, will provide a totally seamless and competitively priced service.
Note to Importers - Simmonds also offer fully HMCR Approved Type A Custom Warehousing, allowing you to delay payment of Duty and VAT until the goods leave their warehouse.
---
Simmonds Transport - delivering the goods
Call Simmonds Transport today and see how they can help your business to deliver.
Contact us

International House
Stafford Park 11
Telford

TF3 3AY

Email us now

Visit our website

find us here

our videos