Start the March Walk Over Cancer on the 1st,
3rd March 2019
... Comments
---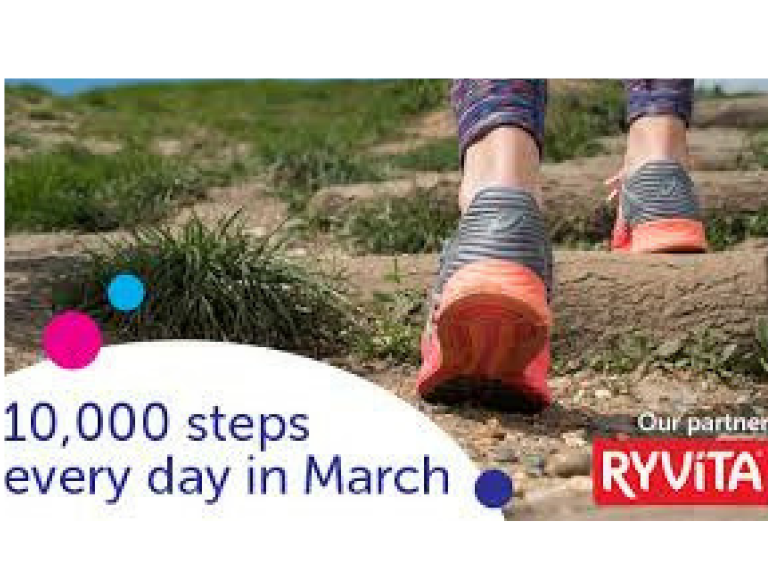 Cancer Research UK funds research into cancer treatment and prevention in the UK and beyond. New cancer drugs and treatments are being developed and information communicated to help patients, their families, medical professionals and all who may be affected directly or indirectly.
Cancer research UK say:
'Based on the average person's stride it's 5 miles (or 8 km). You'll have pelted through 150 miles by the end of the month - about the distance from London to Manchester (Or Paris to Brussels if you want to be all continental).'
The benefits being, increasing your own exercise regime, improving your own good health, making an effort to help other people cope with this disease that impacts so many of us, most of us know someone who is affected by cancer directly or indirectly.So,Let's Walk All Over Cancer!
https://www.cancerresearchuk.org/get-involved/find-an-event/walk-all-over-cancer?gclid=Cj0KCQiA2L7jBRCBARIsAPeAsaN_mld9m2FuIIkFQdv1hedIwC1MTXA86MCAFaJZ5flx1_U_zrVRUtAaAmBLEALw_wcB&gclsrc=aw.ds
This Cancer Research UK get involved web site (above) will help everyone wishing to participate.
Why not Make it a Group Effort?
By getting together to take 10,000 steps per day a group of friends could share good company whilst doing so. A walk around our local parks, use the treadmills at your local gym, get your local youth groups involved – many feet make lots of money for the cause, there are so many opportunities to have a pleasant walk with our outstandingly beautiful area without hiking across hill and dale. Walk All Over Cancer lasts throughout Marchallowing plenty of time to act individually or collectively, so click on the link above and see what you can achieve, remember even if your 10,000 steps are around the house and can't be done every day, your donation is just as important so, within your capabilities, go for it!
The Best of Taunton and Bridgwater strongly recommend Let's Walk All Over Cancer and the Cancer Research UK initiatives, plus the outstanding work done to allow medical professionals to help those of us struggling with Cancer.