loveART? - Acrylic Painting Workshops
Hobby Craft
Ventura Park
Tamworth
B78 3HB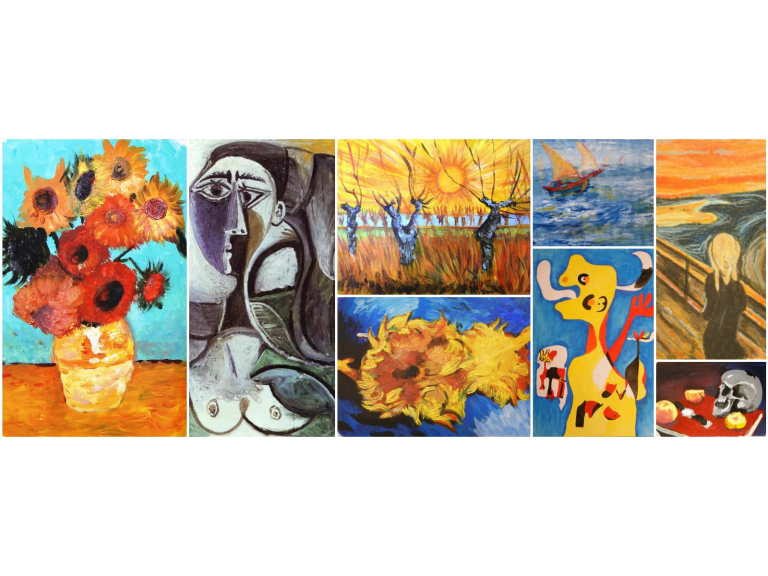 "Come-And-Have-A-Go-At..." … Beginner, Budding Artist or just want to come and have a go........ All materials are provided so all you need is "you"..... Practice mixing colour, brush skills and mark-making in unusual ways by looking at Artists from History to the contemporary Artists of today… short, fun and easy, a nice way to spend a quiet couple of hours on a Sunday afternoon….
the next workshop is :-
"A WINTER SCENE" Sunday 25th November or Sunday 2nd December 
(the same subject on both dates, so choose between the two)
£15 … and ALL Materials provided !
@The Craft Room, Hobbycraft, Ventura Park, Tamworth 
: 1.00-3.15pm
text or call SAM to book : 07855 156540
 FB : Sam Orton Milne Artist
Future dates
Sunday 23rd December 1:00pm until 3:15pm
Sunday 30th December 1:00pm until 3:15pm
Sunday 6th January 1:00pm until 3:15pm
Sunday 13th January 1:00pm until 3:15pm
Sunday 20th January 1:00pm until 3:15pm
Sunday 27th January 1:00pm until 3:15pm
Sunday 3rd February 1:00pm until 3:15pm
Sunday 10th February 1:00pm until 3:15pm
Sunday 17th February 1:00pm until 3:15pm
Sunday 24th February 1:00pm until 3:15pm
Sunday 3rd March 1:00pm until 3:15pm
Sunday 10th March 1:00pm until 3:15pm
Sunday 17th March 1:00pm until 3:15pm
Sunday 24th March 1:00pm until 3:15pm
Sunday 31st March 1:00pm until 3:15pm
Sunday 7th April 1:00pm until 3:15pm
Sunday 14th April 1:00pm until 3:15pm
Sunday 21st April 1:00pm until 3:15pm
Sunday 28th April 1:00pm until 3:15pm
Sunday 5th May 1:00pm until 3:15pm
Sunday 12th May 1:00pm until 3:15pm
Sunday 19th May 1:00pm until 3:15pm
Sunday 26th May 1:00pm until 3:15pm
Sunday 2nd June 1:00pm until 3:15pm
Sunday 9th June 1:00pm until 3:15pm
Sunday 16th June 1:00pm until 3:15pm
Sunday 23rd June 1:00pm until 3:15pm
Sunday 30th June 1:00pm until 3:15pm
Sunday 7th July 1:00pm until 3:15pm
Sunday 14th July 1:00pm until 3:15pm
Sunday 21st July 1:00pm until 3:15pm
Sunday 28th July 1:00pm until 3:15pm
Sunday 4th August 1:00pm until 3:15pm
Sunday 11th August 1:00pm until 3:15pm
Sunday 18th August 1:00pm until 3:15pm
Sunday 25th August 1:00pm until 3:15pm
Sunday 1st September 1:00pm until 3:15pm
Sunday 8th September 1:00pm until 3:15pm
Sunday 15th September 1:00pm until 3:15pm
Sunday 22nd September 1:00pm until 3:15pm
Sunday 29th September 1:00pm until 3:15pm