Sudbury Town Market
Market Hill
Suffolk
United Kingdom
CO10 5HU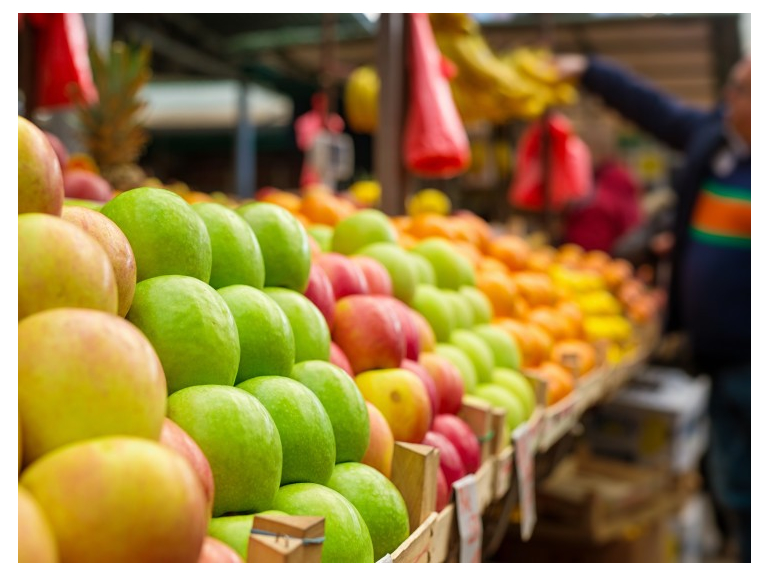 Sudbury Town Market takes place on Market Hill every Thursday and Saturday from 8am to 5pm
Sudbury's long running busy market is held every Thursday and Saturday come rain or shine, with a few stalls on Fridays in 2020 (a guide below). This traditional market has all the goodies you would hope to find and more! From the finest fresh local produce including fish, meat, cheese, fruit and vegetables to an incredible plant stall for the green fingered out there...
Fancy a treat or need a gift? We've got that covered too with clothes, accessories, jewellery, records, bric a brac, and beauty stalls. Many of our market traders have been selling on the streets of Sudbury for over 25 years!
We are still spacing our stalls to allow for social distancing which is slightly restricting how many traders we can accomodate at this time. However, please get in touch via the form below if you are interested in trading with us.
Please stay safe while shopping local by following all COVID-19 Government guidance. A guide to some of our high street shops, cafes, restaurants and pubs can be found below on our Virtual High Street.
We look forward to welcoming you to Sudbury and thank you for supporting local!
Future dates
Saturday 6th March 8:00am until 5:00pm
Thursday 11th March 8:00am until 5:00pm
Saturday 13th March 8:00am until 5:00pm
Thursday 18th March 8:00am until 5:00pm
Saturday 20th March 8:00am until 5:00pm
Thursday 25th March 8:00am until 5:00pm
Saturday 27th March 8:00am until 5:00pm
Thursday 1st April 8:00am until 5:00pm
Saturday 3rd April 8:00am until 5:00pm
Thursday 8th April 8:00am until 5:00pm
Saturday 10th April 8:00am until 5:00pm
Thursday 15th April 8:00am until 5:00pm
Saturday 17th April 8:00am until 5:00pm
Thursday 22nd April 8:00am until 5:00pm
Saturday 24th April 8:00am until 5:00pm
Thursday 29th April 8:00am until 5:00pm
Saturday 1st May 8:00am until 5:00pm
Thursday 6th May 8:00am until 5:00pm
Saturday 8th May 8:00am until 5:00pm
Thursday 13th May 8:00am until 5:00pm
Saturday 15th May 8:00am until 5:00pm
Thursday 20th May 8:00am until 5:00pm
Saturday 22nd May 8:00am until 5:00pm
Thursday 27th May 8:00am until 5:00pm
Saturday 29th May 8:00am until 5:00pm
Thursday 3rd June 8:00am until 5:00pm
Saturday 5th June 8:00am until 5:00pm
Thursday 10th June 8:00am until 5:00pm
Saturday 12th June 8:00am until 5:00pm
Thursday 17th June 8:00am until 5:00pm
Saturday 19th June 8:00am until 5:00pm
Thursday 24th June 8:00am until 5:00pm
Saturday 26th June 8:00am until 5:00pm
Thursday 1st July 8:00am until 5:00pm
Saturday 3rd July 8:00am until 5:00pm
Thursday 8th July 8:00am until 5:00pm
Saturday 10th July 8:00am until 5:00pm
Thursday 15th July 8:00am until 5:00pm
Saturday 17th July 8:00am until 5:00pm
Thursday 22nd July 8:00am until 5:00pm
Saturday 24th July 8:00am until 5:00pm
Thursday 29th July 8:00am until 5:00pm
Saturday 31st July 8:00am until 5:00pm
Thursday 5th August 8:00am until 5:00pm
Saturday 7th August 8:00am until 5:00pm
Thursday 12th August 8:00am until 5:00pm
Saturday 14th August 8:00am until 5:00pm
Thursday 19th August 8:00am until 5:00pm
Saturday 21st August 8:00am until 5:00pm
Thursday 26th August 8:00am until 5:00pm
Saturday 28th August 8:00am until 5:00pm
Thursday 2nd September 8:00am until 5:00pm
Saturday 4th September 8:00am until 5:00pm
Thursday 9th September 8:00am until 5:00pm
Saturday 11th September 8:00am until 5:00pm
Thursday 16th September 8:00am until 5:00pm
Saturday 18th September 8:00am until 5:00pm
Thursday 23rd September 8:00am until 5:00pm
Saturday 25th September 8:00am until 5:00pm