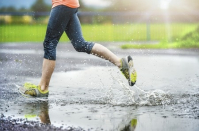 Running Club at Peake Fitness
Thursday 27th April
9:30am until 10:30am See future dates
Improve your running technique, fitness and have fun at Peake Fitness Running Club. Held 9.30am-10.30am each Thursday
Peake Fitness Run Club – Thursday 9.30 –10.30am
We meet in the bistro area of Peake Fitness, and run in all weathers but recommend that you wear suitable trainers, sportswear and a light jacket in the colder months.
The sessions are suitable for all abilities, even if you are new to running. We are a friendly club and any newcomers are always made to feel welcome.
The club is run by a qualified UKA running and fitness coach; each session starts off with adynamic warm up consisting of a gentle jog followed by dynamic stretching (skipping, sidesteps, high knees, heel flicks).
Then we move on to the main part of the session which can involve speed work, hills,endurance, fartlek, they are always adapted to suit all abilities. The session finishes off with acool down consisting of static stretching.
The club is free if you're a Peake Fitness member, £6 for non members and you must book 3 days prior to the session
Future Dates
Thursday 4th May
9:30am until 10:30am
*thebestof cannot be held responsible for any changes, amends or cancellations of an event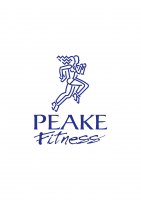 Peake Fitness
Want to know more about Peake Fitness as featured on thebestof Sudbury? Click here to find out what makes them thebestof Sudbury.
Contact us: 01206 265820

visit us

Stoke-by-Nayland Golf Club
Keepers Lane
Leavenheath
Colchester

CO6 4PZ

find us on facebook