Business Support with thebestof Sudbury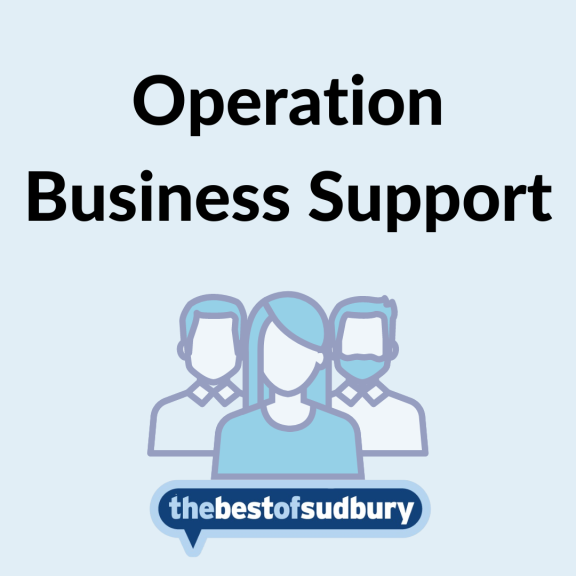 Join likeminded, brilliant businesses every week on thebestof Sudbury Business Support Zoom Call
With the growing rollout of the vaccine programme and the planned easing of lockdown restrictions, it's all looking positive that our businesses will be opening up again
However, although things are looking up, small businesses, like ours still need each other's support. S
So... thebestof Sudbury's Business Support Zoom Meetings will continue, for the time being on a fortnightly basis. 
thebestof Sudbury started hosting free Zoom calls for local Sudbury and Suffolk businesses back in April 2020, shortly after the first lockdown. Since then, we've been holding regular meetings to allow people to ask advice, support, share what's been going well and have a general meet up to remind each other, we don't have to work alone.
Over the last year, it's been great to see business's collaborate and grow, in what can only be described as unpredictable circumstances. 
Zoom calls are available to all businesses and professionals. They are free and all we ask is that you bring a positive mindset 
The Zoom details are:
https://us02web.zoom.us/j/96046435670?pwd=dUp0MDdvdG1DdkN4V2Q4bEF6U2RoUT09
Meeting ID: 960 4643 5670
Passcode: 619551
Future dates
Tuesday 4th January 10:00am until 11:00am
Tuesday 18th January 10:00am until 11:00am
Tuesday 1st February 10:00am until 11:00am
Tuesday 15th February 10:00am until 11:00am
Tuesday 1st March 10:00am until 11:00am
Tuesday 15th March 10:00am until 11:00am
Tuesday 29th March 10:00am until 11:00am
Tuesday 12th April 10:00am until 11:00am
Tuesday 26th April 10:00am until 11:00am
Tuesday 10th May 10:00am until 11:00am
Tuesday 24th May 10:00am until 11:00am
Tuesday 7th June 10:00am until 11:00am
Tuesday 21st June 10:00am until 11:00am
Tuesday 5th July 10:00am until 11:00am