Number 72 - The Family & Community Network. Improving the Lives Of Many in The Sudbury Area
Number 72 - The Family and Community Network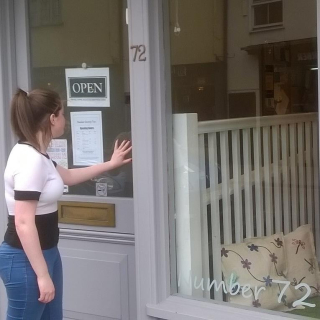 Number 72 provides support and advice to families and individuals living in Sudbury and the surrounding area. 
The Family & Community Network was founded in 2007 with a vision to help families and individuals to deal with the challenges of modern-day life.
Currently operating out of their cafe and drop-in centre on North Street, they also have team members working in a number of local schools.
All staff and volunteers are DBS checked and have experience of working with children, young people and families.  In addition members of the team have qualifications in dealing with issues such as bereavement and loss (and this isn't just necessarily a death of a loved one, but a break up in the family unit)  anger management & self-esteem.
What They Do
Number 72 provides support and advice to families and individuals who live in Sudbury and the surrounding areas. Working with either groups or individuals, they are able to help in areas such as
Parenting advice and course

Debt Management & budgeting

Dealing with bereavement and loss

Help and Advice for parents and carers of children with special educational needs

Relationship issues

Loneliness
Number 72 continuously expand and adapt their services to meet the changing needs that people have & all services are strictly confidential
How to access their services
If you feel you might benefit from Number 72's services, know someone that might, or would simply want to find out more about what's available, please feel free to pop into their cafe on North Street, Sudbury. There is always someone you can talk with over a hot drink and a slice of cake.
Alternatively, you can email or call for an individual appointment.
If you would like Number 72 to run a course or provide advice on a group basis, just simply email them and they will be happy to make suitable arrangements