Southlake Aqua Park
Southlake (Next to Paxton Quarry)
Little Paxton
St Neots
Cambridgeshire
PE19 6BN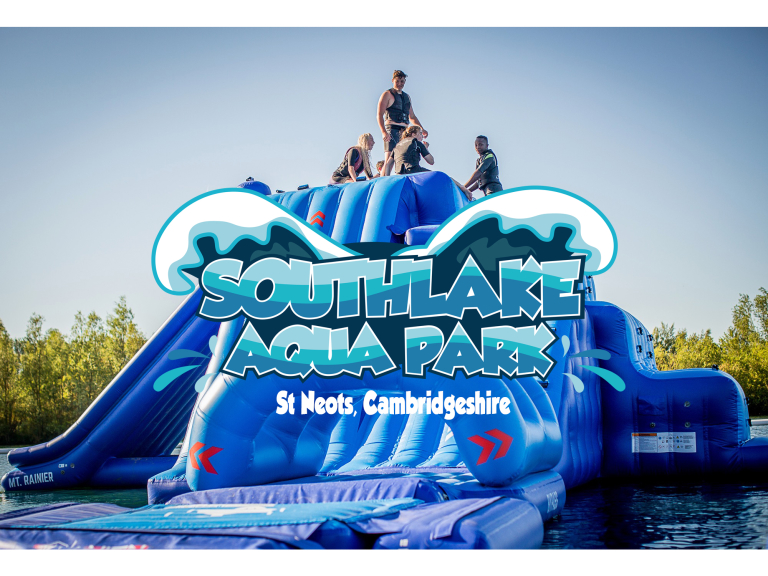 Fun in the water at St Neots very own Aqua Park!
St Neots latest and we think best activity for all the family, ages 6 & up enjoy our amazing Aqua Park and have a blast!
We are here at Southlake next to Paxton Quarry in St Neots for the summer so don't miss out on a fun day out for all ages 6 and up.
Check our website for full details!
Future dates
Saturday 28th July 10:00am until 8:00pm
Sunday 29th July 10:00am until 8:00pm
Friday 3rd August 10:00am until 8:00pm
Sunday 5th August 10:00am until 8:00pm
Friday 10th August 10:00am until 8:00pm
Saturday 11th August 10:00am until 8:00pm
Monday 13th August 10:00am until 8:00pm
Tuesday 14th August 10:00am until 8:00pm
Wednesday 15th August 10:00am until 8:00pm
Thursday 16th August 10:00am until 8:00pm
Friday 17th August 10:00am until 8:00pm
Saturday 18th August 10:00am until 8:00pm
Sunday 19th August 10:00am until 8:00pm
Monday 20th August 10:00am until 8:00pm
Tuesday 21st August 10:00am until 8:00pm
Wednesday 22nd August 10:00am until 8:00pm
Thursday 23rd August 10:00am until 8:00pm
Friday 24th August 10:00am until 8:00pm
Saturday 25th August 10:00am until 8:00pm
Sunday 26th August 10:00am until 8:00pm
Monday 27th August 10:00am until 8:00pm
Tuesday 28th August 10:00am until 8:00pm
Sunday 30th September 10:00am until 8:00pm