Free Guided Bike / Cycle Ride St Neots on a Sunday
Car Park on The Riverside
St Neots
Cambs
PE19 2BA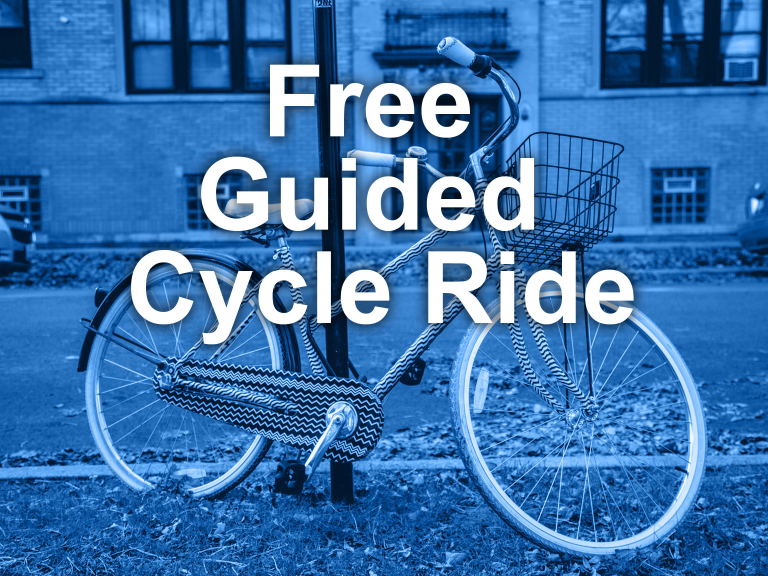 Get on your bike..Free Guided Cycle Ride with St Neots rangers around the St Neots area. Usually every 3 weeks on a Sunday and about 20 miles of gentle cycling.. 10.30am start..
St Neots Sustrans Leisure Cycling Group - Guided Bike Ride
FREE GUIDED CYCLE RIDE
10.20am to about 3.00pm
  Guided cycle ride on quiet roads and country lanes usually about 20 miles.
 Free to enter. Gentle pace, no one is left behind and we always find somewhere to stop for a cuppa.
 Meet at the Ambiance Cafe (RiversidePark)
for prompt 10.30am departure
 For more information email: ranger@ridingabike.co.uk or call Richard on to 01480 718818.
Terms and Conditions for participating in the guided cycle ride. If you are unsure about your fitness, please get your doctor to confirm you can do the cycle ride. Make sure your bike is in good working order. Children are welcome but must be accompanied by an adult. Those aged 16 or 17 may cycle unaccompanied provided a parent/guardian has countersigned their registration form You understand that neither Sustrans nor their volunteer rangers will be responsible for any injury or loss or damage to any property which is not caused by their negligence and that they take no responsibility whatsoever for any injury or any loss or damage to any property which occurs either on the way to or from the cycle ride. You accept that the rangers may at any time refuse to include you in the ride if the behaviour of any of the members of your party is unacceptable.
Future dates
Sunday 12th August 10:25am until 2:45pm
Sunday 2nd September 10:25am until 2:45pm
Sunday 23rd September 10:25am until 2:45pm
Sunday 14th October 10:25am until 2:45pm
Sunday 4th November 10:25am until 2:45pm
Sunday 25th November 10:25am until 2:45pm