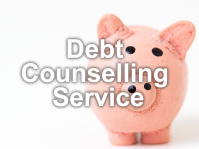 Debt Advice Service in St Neots - Drop in Centre
Wednesday 10th May
6:30pm until 7:30pm See future dates
Life Amidst Debt (LAD) - Debt Counselling Service in St Neots Huntingdonshire -Drop in Sessions Every Wednesday - Paines Mills Foyer 6.30pm - 7.30pm
Life Amid Debt (LAD)
FREE Debt Advice..
Wednesday nights 6.30 - 7.00pm
Paines Mills Foyer. St Neots
If you need help we can help!! & it is FREE!!
DON'T BE ALONE!
IS DEBT DESTROYING YOUR LIFE?
DO THOSE BILLS KEEP MOUNTING UP?
DON'T KNOW WHICH WAY TO TURN?
DEBT CAN LEAVE YOU FEELING ISOLATED & ALONE?
WE HAVE BEEN THERE, DO YOU NEED HELP!
We can get your life back on track just coming along is all it takes. Don't feel ashamed.
01480 437048 / 07768 681564
Check out our web site or leave us a mail and we will get back to you
Future Dates
Wednesday 24th May
6:30pm until 7:30pm
Wednesday 7th June
6:30pm until 7:30pm
Wednesday 21st June
6:30pm until 7:30pm
Wednesday 5th July
6:30pm until 7:30pm
Wednesday 19th July
6:30pm until 7:30pm
Wednesday 2nd August
6:30pm until 7:30pm
Wednesday 16th August
6:30pm until 7:30pm
Wednesday 30th August
6:30pm until 7:30pm
Wednesday 13th September
6:30pm until 7:30pm
Wednesday 27th September
6:30pm until 7:30pm
Wednesday 11th October
6:30pm until 7:30pm
Wednesday 25th October
6:30pm until 7:30pm
Wednesday 8th November
6:30pm until 7:30pm
Wednesday 22nd November
6:30pm until 7:30pm
Wednesday 6th December
6:30pm until 7:30pm
Wednesday 20th December
6:30pm until 7:30pm
*thebestof cannot be held responsible for any changes, amends or cancellations of an event
Contact us: 07768 681564

visit us

Paines Mill Foyer
St Neots
Cambs
PE19 1HP

find us on facebook