Between Light And Nowhere
155A Gallery, 155a Lordship Lane, London, England, United Kingdom
SE22 8HX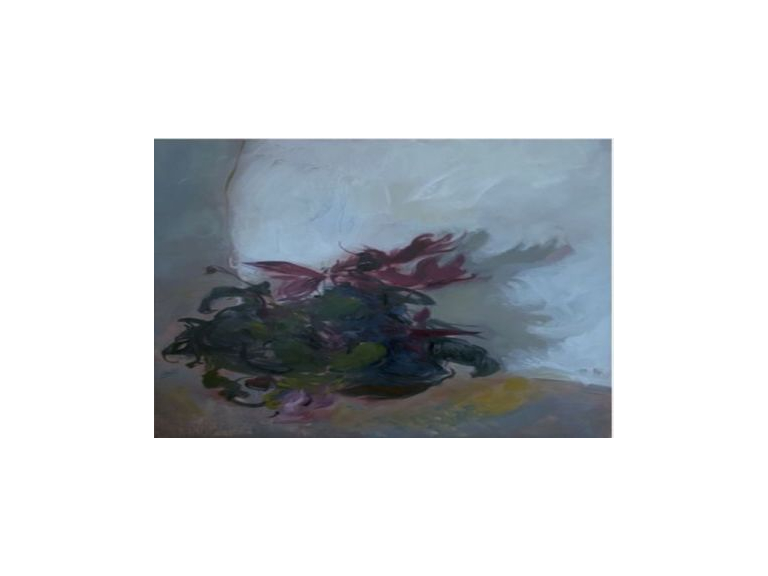 New paintings by Serena Rowe (b.1977) influenced by the late British artist Joan Eardley (1921 - 1963).
Serena Rowe's work has always been inspired by the natural world. Her paintings exude an innate love of paint and the act of painting: she works quickly and instinctively and always from life.
Joan Eardley was a painter of great sensitivity and passion, restlessly drawing and painting either the children in the streets of Glasgow or the landscape in the fishing village of Catterline. She painted with intensity and urgency, as if her life depended on it. She died suddenly from breast cancer at the age of 42, a similar age to Serena today.
During the lockdowns, Serena began to look more intensely at Eardley's late great 'Wave' paintings: vast and turbulent depictions of the North Sea. What fascinated Serena was how Eardley was able to use the sea as a vehicle to exorcise her deep subconscious emotions.
Meditating on this, the works of 'Between Light and Nowhere' show Serena Rowe endeavouring to articulate the difficult and uncomfortable feelings experienced during lockdown in paint through her still lifes. Some are a lament, others a yearning, and some speak of hope, comfort and resilience too.
155A Gallery and the artist hope to introduce the life and work of Joan Eardley to those who have not encountered her before, in this, the centenary year of her birth. Revered in Scotland she is lesser known South of the Border. Alongside the exhibition of works, there are films and selected poetry readings.

Serena Rowe is a Scottish painter of landscapes, interiors, and still lifes. Following graduation from the University of Edinburgh in 2000, she received atelier style training at Florence Academy of Art. Serena was awarded the Royal Glasgow Institute of Fine Arts Exhibition Award in 2004 which led to her first solo show at the Kelly Gallery, Glasgow in 2005. Serena then went on to attend the Scholarship postgraduate MA course at the Prince's Drawing School the following year. She was a Winsor and Newton Young Artists Finalist at the Royal Institute of Oil Painters annual exhibition in 2010 and exhibited at the Glyndebourne Festival in 2007. She has exhibited work at New English Art Club, and Royal Institute of Oil Painters, Mall Galleries. Her work is represented in the collection of HRH The Prince of Wales.
Showcasing a rotating collection of contemporary art, including figurative paintings alongside non-figurative works. 155A replaces the traditional 'white box' gallery model with an architectural-domestic setting, inspired by dynamic spaces such as Kettle's Yard and Pallant House.
URL:
Instagram: https://go.evvnt.com/842273-2?pid=2729
Artist: Serena Rowe