Maxine Moseley Skin Clinics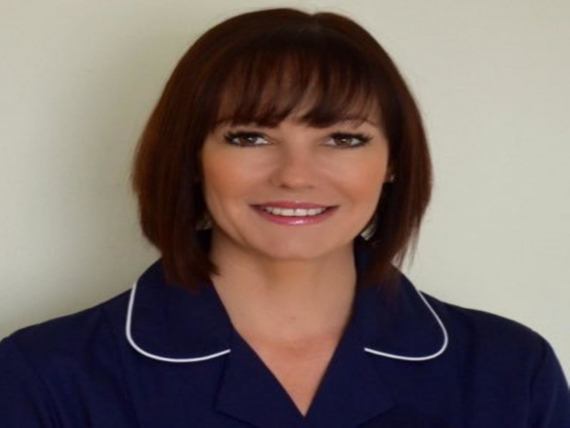 about us
Maxine Moseley Skin Clinics Limited specialise in skin health in Solihull. Fully qualified and insured with 10 years experience in aesthetic and non-surgical treatments. Maxine can advise and offer a wide range of medical treatments to the face and body.
Maxine Moseley Skin Clinics Ltd
Medical Aesthetics/Skin Health/non-surgical Treatments in Solihull 
Service from the Heart 
It's only natural to want to look your best and Maxine strives to provide up-to-date, rigorously tested, clinically effective treatments and high quality products to help your skin look and feel fantastic. 
Call today to arrange a FREE consultation or book an appointment online. 
Who is Maxine Moseley? 
Maxine Moseley is a qualified Registered General Nurse since 1992 and spent many years of her career working in Critical Care.
Maxine trained in dermal fillers and botulinum toxin before joining a private hospital as a Cosmetic Nurse Specialist where she helped manage and lead out-patient services for aesthetic and cosmetic surgery, expand nurse-led clinics and work regularly with reputable Consultant Plastic Surgeons to enable ongoing support and advice to patients undergoing cosmetic/plastic surgery.
Having achieved advanced training in aesthetic, laser treatments and successfully completed a Degree in Independent Nurse Prescribing, Maxine has been an independent business since 2011.
Maxine is a Member of the Royal College of Nurses, British Association of Cosmetic Nurses, NMC, and has full private Aesthetic Insurance cover with Hiscox
Aesthetic Treatments 
Operating from a clinic in Wythall near Solihull, Maxine provides a wide range of skin care treatments:
Wrinkle Smoothing – commonly used to smooth and freshen the upper face.
Non-permanent Dermal Fillers – Hyaluronic acid products to reduce lines, wrinkles and volume where required.
Lip Enhancement – improve volume and hydration to lips or vertical lip lines around the lips with dermal fillers .
Cheek Enhancement - Gentle volume with dermal fillers to improve volume loss/sag and add contour to freshen and lift the whole face.
Electronic Dermaroller - an advanced, electronic skin needling procedure that deeply stimulates your skin to regenerate and repair. Improves acne scars, stretch marks, sun-damage, wrinkles.
Facial Chemical Peels - 

Maxine offers two peel systems, the Perfect Peel  or the G&T peel that will improve skin into looking younger, healthier and clearer. Useful for pigmentation from acne, scars and 'sun spots'.

Restylane Vital Skinboosters - non-permanent hyaluronic acid dermal fillers that are designed to improve the skin's quality by boosting collagen and hydration levels deep in the skin. Popular for face, neck, chest and backs of hands.
Acne and Rosacea Treatment -  A combination of prescription products may be required in your treatment plan.
Call today and you will be offered a FREE consultation and follow up appointments. To discuss all your options and create a treatment and/or product plan to support you through your journey. 
Bring out the best in your skin by calling Maxine Moseley Skin Clinics Ltd near Solihull today. 
Why Choose Maxine Moseley Skin Clinics Ltd? 
It's simple … 
Maxine offers a personal service tailored to meet your needs;
She only uses rigorously tested and clinically effective treatments;
Maxine will listen to your needs before determining the best treatment programme for you;
She is always looking for more advanced techniques to improve your skin;
Maxine strives to ensure you are extremely happy with your results.
If you're looking for honest, genuine advice to manage and treat a large variety of skin problems, contact Maxine Moseley Skin Clinics Ltd.
Structured clinic opening times 

Monday: 10am - 6.30pm
Tuesday: 9.30am - 5.30pm
Wednesday: 9.30am - 5.30pm
Thursday: 10am - 7pm
Friday: 10am - 5pm
Alternative Saturdays: 10am - 4pm
FREE PARKING IN FRONT OF THE BUILDING
THE BUILDING IS TO THE LEFT OF THE SHOP/RESTAURANT 
find us on facebook

follow us

This is a live stream from Twitter - not the voice of thebestof!

thebestof awards

Highly Commended in Town

Beauticians