Whitworth turns out for St George celebration
On Sunday 24 April, Whitworth held its celebration of England's patron saint, St George at an event organised by the Tourism and Leisure Committee of Whitworth Town Council.
The early afternoon procession along a section of Market Street enjoyed a good turnout despite the weather, which started out quite wet but did hold off for the procession.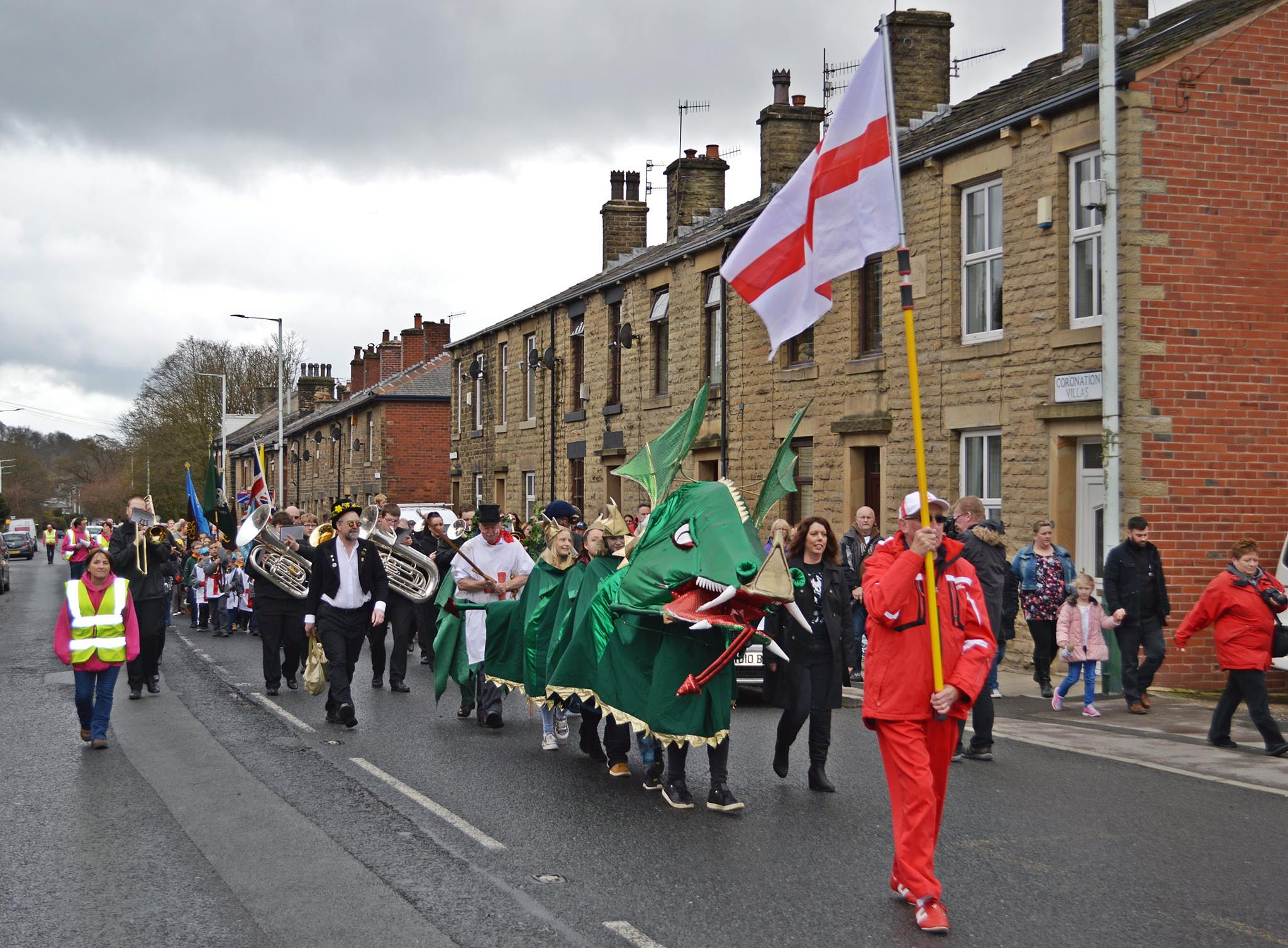 Those processing included St George himself accompanied by our most ferocious looking dragon (operated by young people from Whitworth Community High School).  Other participants included the Mayor and Consort of Whitworth, Councillor Lynda Barnes and Mr David Barnes and members of the town's various uniformed organisations, Whitworth's famous Vale & Healey Brass Band, and the members of the Rossendale Mummers in their 'Summer Play' costumes.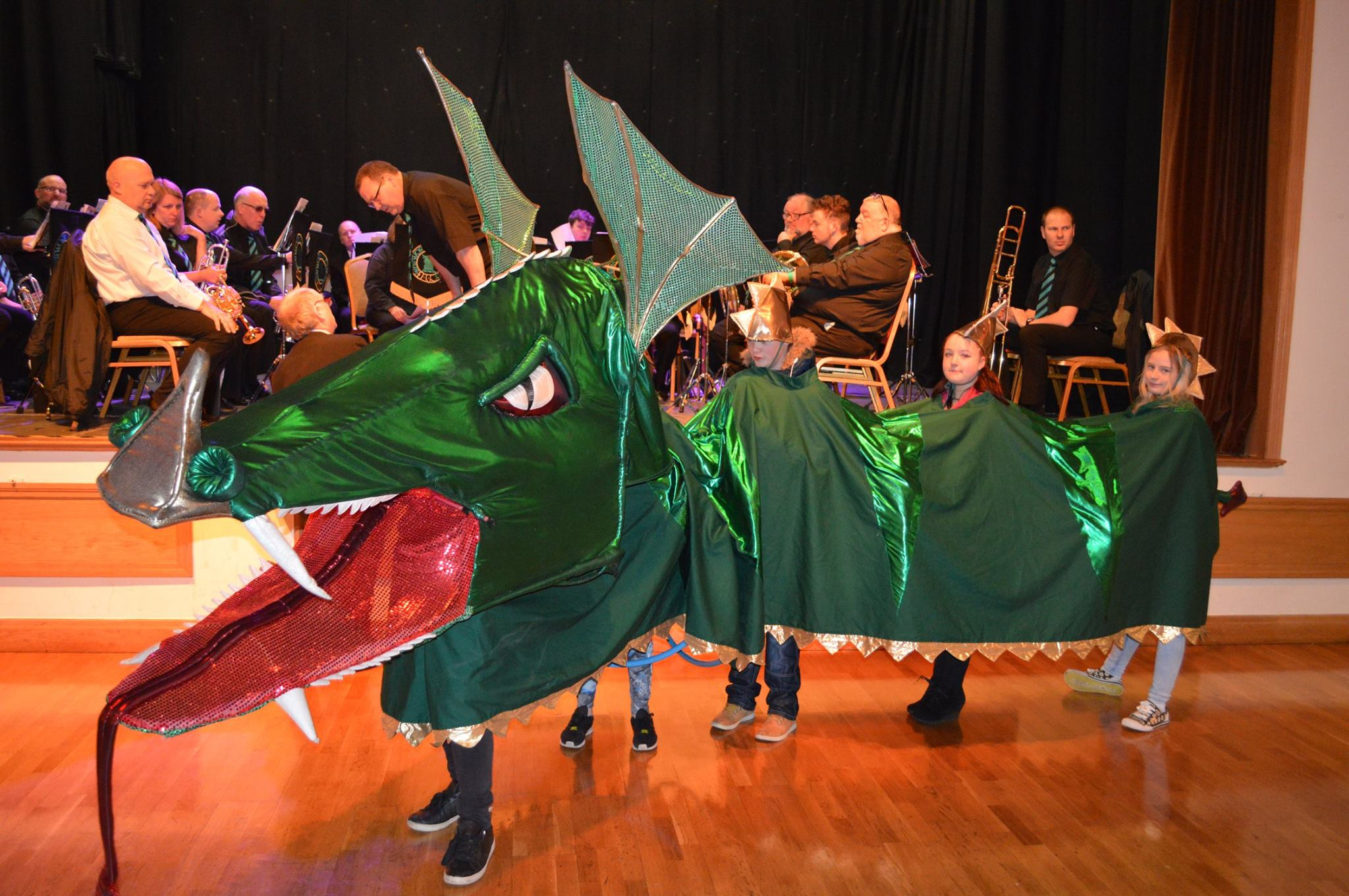 There followed a Service of Celebration at the Riverside (Civic Hall), led with great gusto and humour by Mr Peter Ruane.  The service included a performance of the traditional 'Summer Play' play by the Rossendale Mummers, and the winners of the primary schools colouring competition were announced.  
All four Whitworth primary schools took part, resulting in hundreds of entries.  The eventual winners were as follows:
Alabama Lord aged 8 years from Our Lady and St Anselm's Primary
Ellie May Heselwood aged 10 years from St Bartholomew's Primary
Scarlet Nicole O'Leary aged 7 years from St John with St Michael Primary
Katie Needham aged 9 years from Tonacliffe Primary
Councillor David Chorlton, Chair of the Tourism and Leisure Committee, said:
"Once again the people of Whitworth came out in force to support the St George's Day procession.  The hall was full for the service and I must of sincere thanks to Peter Ruane for his wonderful performance as our Master of Ceremonies. 
"On behalf of the Committee I offer sincere thanks to all who turned up to enjoy the event, and also to those who assisted on the day including the youth from Whitworth Community High School, Police, marshals, Rossendale Mummers, the Riverside staff, the Band, and our local uniformed organisations and schools."