Whitworth to recognise champion Victorian runner
29th May 2012
... Comments
---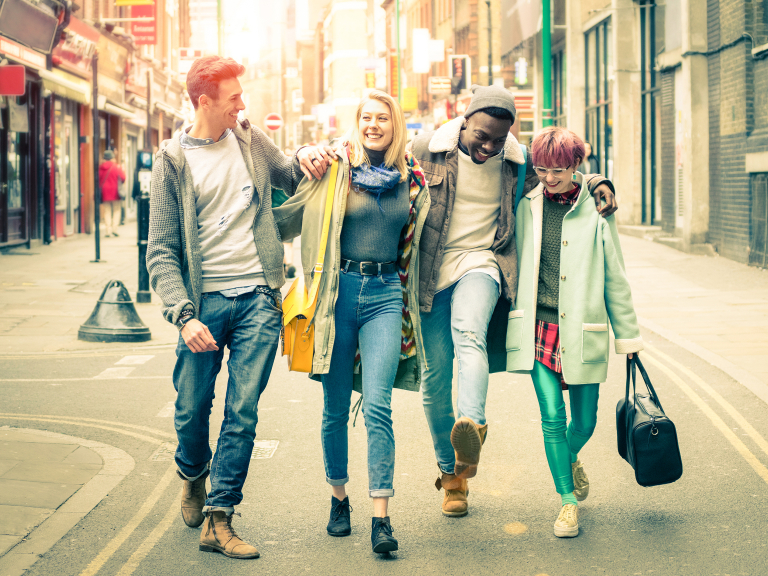 James 'Treacle' Sanderson (pictured here) was a Whitworth blacksmith who, for a time in the 1860s, was one of England's greatest runners.  His career in pedestrianism (as it was known then) stretched for 20 years, during which time he won many prizes and trophies in the North of England and in London, in front of crowds numbering thousands.  He regularly recorded mile times below 4.30, once being timed at 4.17 – it was to be nearly 90 years before, at a legendary race in Oxford, Roger Bannister recorded the first sub 4-minute mile.
On Tuesday 12 June at 6.15pm, Whitworth Town Council will host a small ceremony at the side of Cowm Reservoir in Whitworth, and the Mayor and Mayoress of Whitworth will officially unveil a monumental wall and information board, jointly funded by Whitworth Town Council and Whitworth Sports Council.  The wall was commissioned from local dry stone waller Alan Rhodes and was built around two stones carved by James Sanderson; one has on it an upside-down 440 mark; local legend has it that Treacle – who inherited the nickname from his father – trained for his contests on the track next to the reservoir and carved the '440' in the stone by leaning against the wall and bending over to carve the numbers between his legs.  The wall also features an engraved stone, which was kindly donated by Whitworth Quarry.  The legend may be a little embroidered because the reservoir, its wall and its road weren't built when his career was at its peak, so any track can't have been much more than a sheep-track at that point.  But the stone is absolutely genuine, and James' career is a matter of historical record – hence the desire to mark his achievements by restoring the stone to its rightful place beside the reservoir.  This event is free and all are welcome to attend.
Whitworth Sports Council decided that the most appropriate way in which it could pay athletic homage to Treacle was to use his 440-yard track for a time-trial, challenging anyone who fancies it to run and record a time.  The Treacle Challenge time trial will take place immediately after the ceremony on Tuesday 12 June at 6.30pm and is one of the highlights of the 9-day long Whitworth Sports Festival, organised by the Sports Council.  There will be no great prizes, although certificates will be awarded to all runners and medals to those recording the fastest times in various categories.  Pre-entry is essential and entry forms are available from all the Whitworth schools, Whitworth Leisure Centre and the Riverside; entry costs £2 for adults and £1 for juniors.  Spectators are most welcome.  For more information on the Treacle Challenge time trial, please contact Mr Jo Furtado on 01706 853442. £2 adults, £1 juniors.