Whitworth 2015 Remembrance Sunday commemorations
14th October 2015
... Comments
---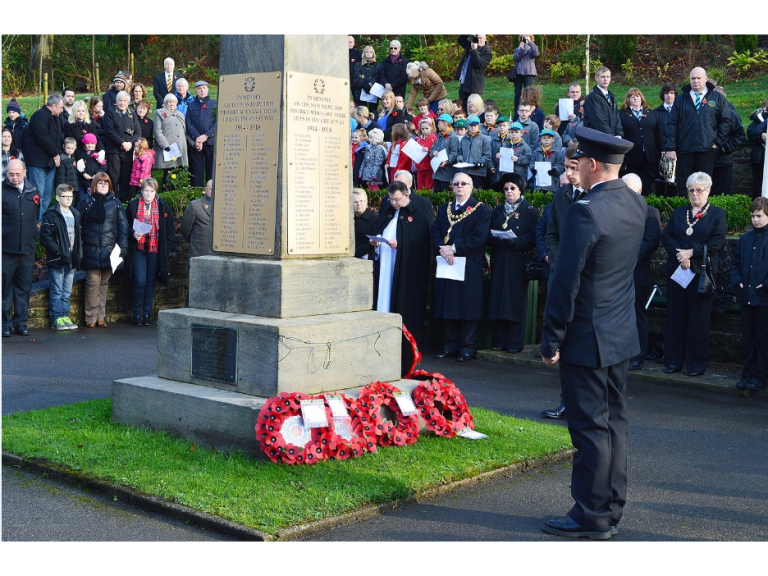 On Sunday 8 November, Whitworth residents young and old will gather to remember those lost and injured during times of conflict.
The town's Remembrance Sunday commemorations will begin with the Remembrance Sunday procession, which will leave as usual from opposite the former Town Council Offices (just north of the corner of Market Street and Tong Lane) at 10.20am; the processional route will be the subject of a road closure order for this short period of time and drivers are advised to avoid the area.  The procession will be led by Whitworth's Mayor and Consort, Councillor Mrs Lynda Barnes and Mr David Barnes, who will be supported by the Whitworth Vale and Healey Brass Band, plus the local uniformed organisations, Town, Borough and County Councillors, representatives of the town's schools and places of worship, Lancashire Constabulary and members of the public.
The procession will arrive at Whitworth's Memorial Gardens in Facit at approximately 10.40am, and will be followed immediately by a Service of Remembrance around the Cenotaph, including a two-minute silence at 11am.  The service will be led by the Mayoral Chaplain, Rev Lyn Woodall of St Bartholomew's Church.
Following the Service of Remembrance, everyone is invited to cross the road for light, warm refreshments at The Riverside (Civic Hall).
For more information on this year's commemorations, please contact Melanie Hearn, Town Clerk, on 01706 852018 / info@whitworth.gov.uk.