Local company receives another award
11th November 2010
... Comments
---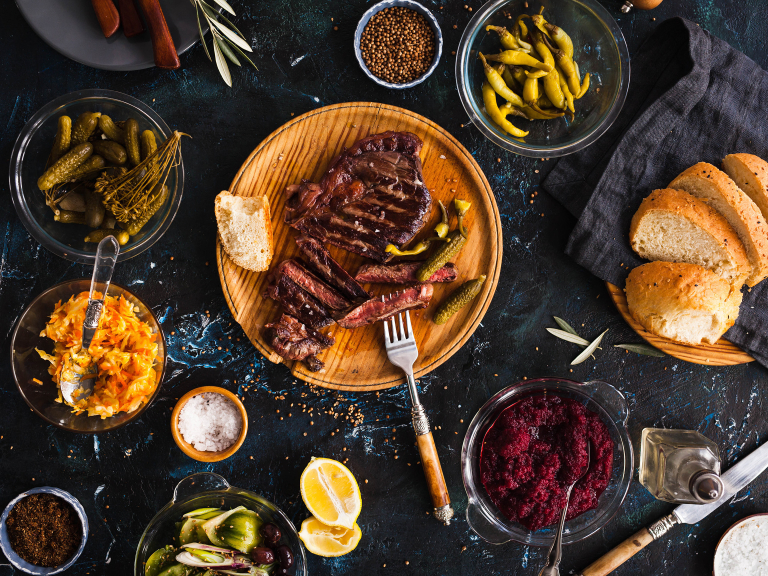 Best Vegetarian Breakfast Product
The Real Lancashire Black Pudding Co Ltd has received yet another award to add to the 165 already in their trophy cabinet. The title for 'Best Breakfast Product' is quite an achievement in itself, but even more so when you consider who it was awarded by The Vegetarian Society
 
Now in its tenth year, The Vegetarian Society 'approved' awards is an annual celebration of the very best in vegetarian food, catering, and lifestyle, highlighting the companies and services which are making life easier for vegetarians by giving them a wider choice of products.

Thousands of nominations were received online and the V,pud  emerged as a brand which met  the high standards of quality set by both The Vegetarian Society and its members.
All shortlisted products from 10 categories were evaluated by the Vegetarian Society panel of judges and the winners were announced on Thursday the 28th of October in a ceremony at the London Canal Museum.
Company director Sara Lusty, who was at the award ceremony to hear the results said. "This is just amazing! We have had many accolades for our products in the past but this is very special to us. We are a small family run business and this is a tremendous achievement for our team. We are extremely grateful to everyone who voted for us."
The V,pud was developed by the 'Real Lancashire Black pudding Co' over 5 years ago. Black pudding man Andrew Holt Says, "the product was conceived with the aim of making black pudding available to everyone. The recipe is based on our own Bury black pudding recipe which dates back to 1879. Obviously there were a few things which needed to be substituted from the original recipe to make it acceptable, but apart from that the recipe is virtually the same. So now Black Pudding is available to anyone who previously abstained, on lifestyle or religious grounds or even if they just didn't fancy the real thing. It is the first and only vegetarian Black pudding in the world.