Dog Blog - The Next Stage
9th September 2009
... Comments
---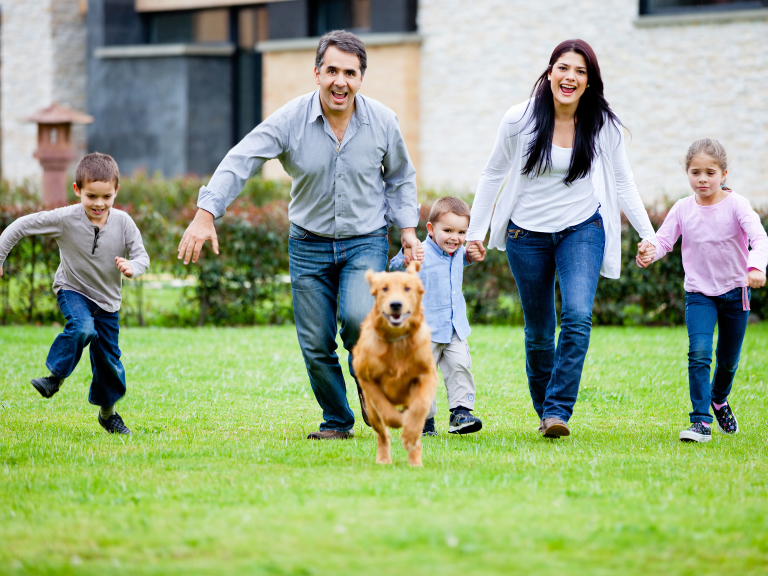 Well it happened last night - we got the phone call that we had been waiting for.  Mick from Springer Rescue rang me to say that he had a young lady looking for a new home.  We're all very excited.  So this weekend on Saturday we are off down to Stoke on Trent to pick up our new four legged addition to the family - Bella.
Bella is 30 months old and a liver and white working springer. They tell us that she is an absolute beauty and a real treasure.  She hasn't been neglected but is from a home where they just simply couldn't cope or give her the exercise that she needs to keep on top of her very active nature - for those of you that have owned or know Springers, they never, ever grow up and go at the speed of a steam train most of the time!  Well we are looking forward to welcoming her to our family and being able to get out and about walking again with her.
The only negative is that she doesn't have a good re call but then that's a little challenge for us to spend some time training her.  The good thing with Springer Rescue is that after collecting your new found friend , they are on hand at the other end of the phone if you need them for advice and if you have any problems.  All good stuff.  I have a set of quite disciplined instructions for when she is collected and I am sure that following them she will settle really well.
Giving a home to a Springer and indeed a rescue dog should not be taken lightly, they are a very demanding breed exercise wise and never seem to stop.  We have not only had a home visit but reference checks from the vets to ensure that we are in a place to accept this type of dog.  Are we experienced - OMG Yes (been there, done that and got two t shirts!) Destruction, dominance and the rest but we loved our two just the same although they caused us many problems over the years we wouldn't have been without them.
My next instalment will hopefully be after we have picked up Bella and she has settled in over the weekend.  Here's to long walks, muddy boots and hours of fun with our new friend!