Clogs On't Cobbles Returns to Bank Street
26th August 2010
... Comments
---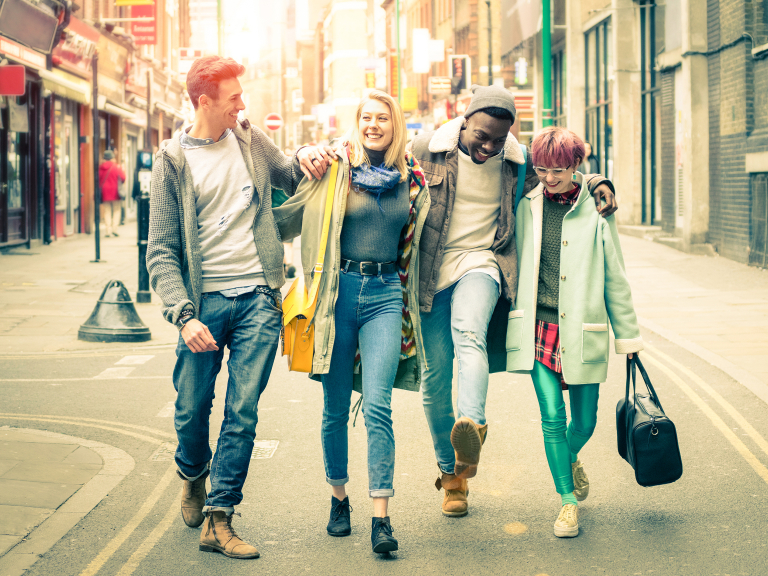 Shoppers looking for a unique festive experience are being encouraged to take to the cobbles this Christmas!

Rawtenstall town centre will host the second 'Clogs ont' Cobbles' on 28th November, focussed on Bank Street, where shoppers will be greeted by mixture of stalls, street performers, Britannia Coconutters, hog roast, candy floss, brass bands, carol singers, Santa and the town crier. There will also be outdoor performances from the Victorian Outdoor Theatre Show and a very festive Santa's grotto at James Trickett's offices.

'Clogs on't Cobbles' is being organised by Rawtenstall Chamber of Commerce in partnership with Rossendale Borough Council.

It's the brainchild of our very own Nate Nicholson from the Deli and Elizabeth Taylor from Bolthole, both on Bank Street, who said: "We are all really keen to encourage shoppers to shop locally this Christmas and we wanted offer them something festive but with a twist. So 'Clogs ont' Cobbles' aims to be a Christmas celebration of all things Rawtenstall — its history and heritage.

"For a long time, Rossendale has been heavily involved in footwear and traditionally clogs were a very popular item of footwear and of course Bank Street's cobbles give our market town a unique charm. Hence we thought we'd combine the two for this day of celebration.

"Rawtenstall has a fabulous mix of independent retailers, from the last Temperance Bar in the country to an award winning fashion retailer like Sunday Best. It's a unique blend that makes it a must for anyone looking for a unique shopping experience this Christmas.  

"Clogs ont' Cobbles is being given great support from the business community in the town as well as from the local council and East Lancs Railway, who are helping to promote the event. If it proves to be a success I am sure it will become an annual fixture on the town's calendar."

Rossendale Hospice will also benefit as they have been invited by the Chamber of Commerce to set up collection points around the town for fundraising.  The Hospice is also building Santa's Grotto, courtesy of Tricketts.

Tony Garner of Rawtenstall Chamber of Commerce said: "Clogs ont' Cobbles promises to be something very special and we urge people to come along and enjoy themselves."

For more information contact  delirawtenstall@yahoo.co.uk or call in.