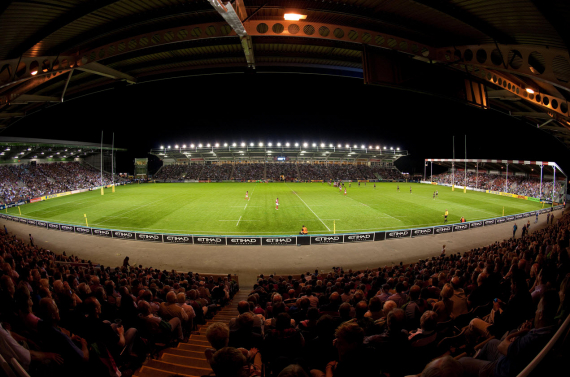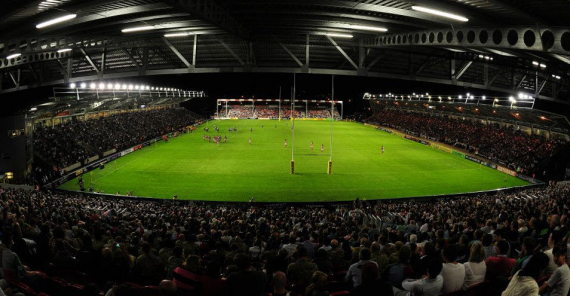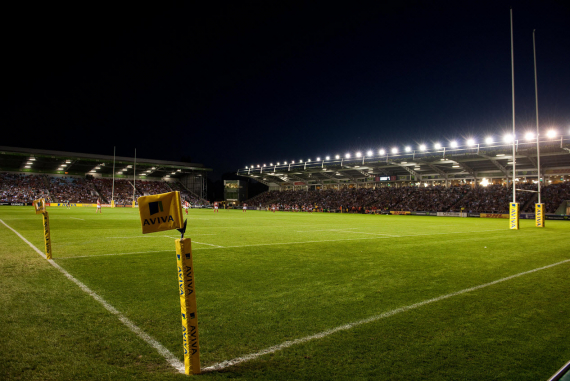 about us
The Harlequin Football Club is an English rugby union team who play in the top level of English rugby, the Aviva Premiership. Their ground in London is Twickenham Stoop.
The Harlequin Football Club was founded in 1866 (although the first recorded game was not until 1867) as Hampstead Football Club and renamed in 1870.
In 1906, Quins were invited by the Rugby Football Union to use the new national stadium in Twickenham. In those early days only one or two internationals were played there during the season, and it wasn't long before the RFU ground became the Headquarters of the Harlequin Football Club.
In 1963, Quins acquired an athletics ground with 14 acres just over the road from the RFU ground, which became the Harlequin training pitch.
This has subsequently become our home, known for many years as the Stoop Memorial Ground, before being renamed to the Twickenham Stoop in 2005. The stadium is named after Adrian Dura Stoop, who won 15 caps for England and is said to have been the person who developed modern back play.
This site itself, situated in the centre of rugby excellence, provided the club with a ground that could be developed.
Over the years much has been done to improve the facilities, starting in 1997 with the introduction of the Etihad Stand that runs along the whole length of the East touchline. This stand seats 4,200 spectators, all of whom have an excellent view of the game.
There are 25 boxes for corporate hospitality, and inside the stand there is a restaurant facility and three large bar areas. In 2005, the Lexus stand was opened that runs along the length of the West touchline.
The Lexus stand brought high quality new facilities to the Stoop, including a new members' bar, a new club shop, 14 corporate hospitality boxes, three new corporate lounges, new player and officials' changing facilities, new club offices and new media facilities. Furthermore, the introduction of the Lexus stand increased the capacity of the Stoop to 12,700.
The club have won the Rugby Football Union Clubs knockout competition on two occasions. The John Player Cup in 1988 and Pilkington Cup in 1991. In addition they played in the finals of 1992, 1993 and 2001.
Quins became the first British side to win the European Shield in 2001, defeating Narbone 42-33 in the final. Reaching the final itself was a tremendous achievement as the previous four finals had all been contested by two French sides.
They then became the first team to win the tournament twice; defeating Montferrand 27-26 in the final of the renamed Parker Pen Challenge Cup on 22nd May 2004.
They have since won the Amlin Challenge Cup in 2011 and became the Aviva Premiership Champions for the 2011-2012 season.
For more information on Harlequins Rugby Union please contact:
---
Harlequins Rugby Union
Chertsey Road
Twickenham
London
TW2 7SX
020 8410 6000
---
Please mention thebestofrichmond
when contacting Harlequins Rugby Union
for Rugby clubs in the borough of 
Richmond upon Thames
© thebestofrichmond
Contact us

Twickenham Stoop Stadium
Twickenham
Middlesex
UK

TW2 7SX

Email us now

Visit our website

follow us

This is a live stream from Twitter - not the voice of thebestof!

find us on facebook