3 Tips When Deciding on Your Wedding Cake
31st March 2016
... Comments
---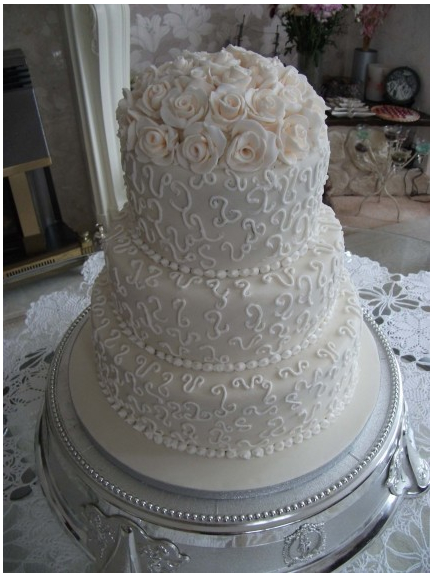 Is your wedding fast approaching? Here are 3 tips when deciding on the perfect wedding cake for your wedding.  
Think about the perfect design for your cake…
Your wedding is your BIG day; this is why having the perfect design for your cake is so important.  It is likely that the perfect design in your head has already been taken by somebody else, this is actually a good thing. A quick search of the internet and you are likely to find a cake similar to the design in your head, this will give you additional ideas and some inspiration for your cake when you decide the design you would like. Denise would certainly be happy to help you create the perfect design for your wedding cake.
Be honest about your budget…
Ensure that you are realistic with the budget that you set yourself. If you are on a tight budget don't be looking at extraordinary cakes with extortionate prices way out of your budget, simply put, this is unrealistic and will set your standards way to high. What you should do is let your cake designer know your real budget so that they can cater for this and towards your design as much as they can do.  Denise's cakes would work towards your budget and design you the cake of your dreams within a suitable budget.
Taste your cake
Your cake designer/baker is likely to have appointments where you could taste their cakes, when spending money on your cake it is important to taste. You wouldn't buy your clothes without trying them on! This is an excellent opportunity to meet your cake designer/baker and understand their ability and whether the cake is one you and your guests would enjoy. 
Contact Denise today if you would like your special day and your special cake designed with perfection.