Why Have Solar Panels?
2nd March 2017
Author: Richard Taylor
Comments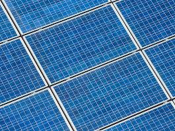 Solar Photovoltaic Panels convert sunlight into electricity.  When sunlight hits the silicone panels, a DC charge is created which is then converted to AC and supplied to your property. 
Whilst the main advantage of solar panel installation is to protect the environment, they also offer lots of other enticing benefits including: 
Cut your electricity bills – as sunlight is FREE, once you have paid for the initial installation of solar panels, your electricity costs will decrease.
You get paid – under the UK government's Feed-in Tariff scheme, you will get paid for the electricity you generate.
Sell back the surplus - If your system is producing more electricity than you need, you can sell the surplus back to the grid through the Feed-in Tariff scheme.
Reduce your carbon footprint – solar electricity is green renewable energy and therefore doesn't release any harmful carbon dioxide or other pollutants.
If you are interested in reaping the rewards of solar panels, contact LED Electrical Ltd, they provide market leading renewable energy technologies including solar panels, solar thermal, ground source heat pumps, biomass and air source heat pumps at competitive prices.