Newbury Carnival - Latest programme of events
4th July 2011
... Comments
---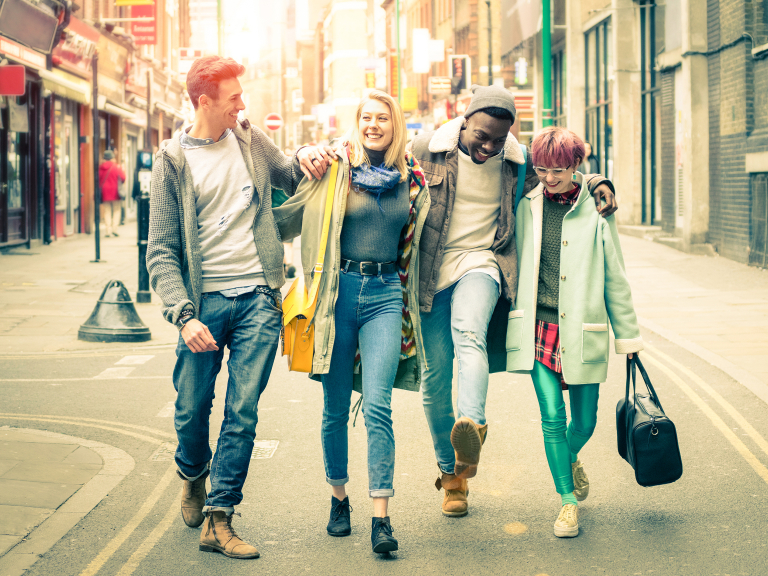 The 2011 Carnival will be biggest in Newbury for many years and certainly the biggest community event in the town this year.
Detailed below you will find the latest information and update as to what you can expect to see and enjoy!
Newbury Carnival Fete
Northcroft Park - 12.00 - 6.00pm
Funfair, stalls, children's rides, refreshments, entertainment 
'Elvis' to open the Fete - 12.00pm
Picnic in the park (with live music) - 12.00-1.35pm
Children's RhymeTime sessions with West Berks Libraries throughout the afternoon and a special baby 'signing' session at 1.00pm
Zorbs, archery, volleyball and martial arts displays throughout the afternoon
On stage & in the performance arena at the Fete:
12.00pm Fete Opening with 'Elvis'
1.00pm Barfield Hand Bell Ringers
1.15pm Watership Down Choir
3.00pm The Hurst Singers
3.20pm Reading Scottish Pipe Band
3.40pm Icknield Way Morris Men
Please note that the following times may vary slightly, depending on the time required for the Parade judging:
4.00pm CARNIVAL PARADE PRIZE GIVING
4.15pm Devizes Male Majorwrecks
4.45pm Idle Words Jazz Duo
5.15pm Wired Rock Cafe
Carnival Parade
Starts at 2.00pm
Pound Street to Bartholomew Street then Northbrook Street, Oxford Road, Old Bath Road and Northcroft Park.
2011 theme: Going for Gold!
FREE to enter (and there is still time!); cash prizes
Judging en route, led by the Mayor of Newbury
Parade prize-giving at the Carnival Fete in Northcroft Park, 4.00pm
The full list of parade entries (as at 26/06/11) is:

NEWBURY CARNIVAL QUEEN 2011: Elly Bridger-Wilkinson, with her attendant Kelly Edmond
Newbury's Town Crier – to lead the Parade!
Costain Limited – gold diggers
Newbury Town Council – at the end of the rainbow
The Reading Scottish Pipe Band
Icknield Way Morris Men
Larger Than Life – stilt walking
Sonny & Rainbow – the clowns
The Winchcombe School – Tutankhamun and the Egyptians
Joss Davenport – Jaguar XK 120 Roadster
Pendle Productions – the Wizard of Newbury
Thames Valley Police
Newbury & Shefford Young Farmers – The Sound of Music
Harley Owners Group, Oxford UK Chapter – to ride ahead of the Parade
KICiN (Kids Inclusive Club in Newbury) – countries of the Olympics
Devizes Male Majorwrecks – majorettes troupe
Royal Berkshire Fire & Rescue Service – fire tender
Time Spanners – samba band
British Red Cross, Thames Valley Area – ambulance service
Peter Bosley – The Keystone Cops
Krazy Klub Children's Soft Play Centre – Krazy Klub
Northcroft Lifesaving Club – pirates!
NuYuu Fitness
Newbury Volleyball Club
MS Society, Newbury & District Branch – Las Vegas comes to Newbury
Speenhamland Primary School – Ancient Greek Olympians
Royal British Legion – The Golden Nugget Saloon
Newbury & District Agricultural Society – The Royal County of Berkshire Show
First Alarm Fire Support – Bedford water fire engine
Big Al's Jazzers – acoustic jazz trio
Reading Transport – Jet Black: the Newbury / Reading connection
Hampstead Norreys C of E Primary School – pirates' gold
Suits Newbury – men in gold (NOT black!)
Newbury Sound – the Newbury Sound roadshow
Newbury District of Girl Guiding UK
The VICI Language Academy
Mr Moo Juice
Newbury Sub Aqua Club
CSL Sports Gamps
Newbury College
West Berkshire Minority Ethnic Forum
Newbury Ladies Rugby Club
Young Corn Exchange
Eight Bells for Mental Health – the Carnival's charity for 2011
Park House School – Olympic dreams
Children First West Berkshire
Mike Nova – Elvis at Las Vegas
The Blue Cross – the Blue Cross animals
Quackers Day Nursery – Going for gold at Quackers
Lollipop Promotions – The Lollipop Olympics
Just Learning Nursery
The Dhol Player Collective – North Indian drumming
Newbury Young Farmers – the golden years of farming
HAPPY GOLDEN ANNIVERSARY: Anne & Jim Pocock – celebrating their golden wedding anniversary year!
Photo Competition
Newbury Camera Club are running a competition with great cash prizes for the best pictures of the day: £50 for under 18s and £100 for 18s and above. More details are available on the Carnival website or visit the Newbury Camera Club stall at the Carnival Fete to find out how to submit your entries.
For more information visit the Newbury Carnival Website.
The bestofnewbury is a proud supporter of the Newbury Carnival.