Manchester's famous Christmas Markets have announced their dates for 2016.
When we say famous, we mean it; the Manchester Christmas Market was named as best in the UK by voters all across Europe in 2015, and a handsome ninth through the whole of the Continent - with nine million people visiting in 2014.
Brought to you by Manchester City Council they open on Thursday 10th November to Tuesday 20th December 2016 and promise to be even bigger and better than last year, spread over a total of ten different locations all approximately within a quarter of a mile of each other, making them extremely accessible across the City.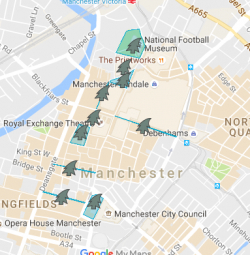 Over 340 beautifully decorated chalets will be offering a weird and wonderful range of international cuisine, drink and gifts. It's the perfect place to get into the festive mood.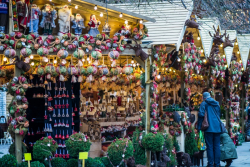 The Albert Square stalls will be open from 10am-9pm. Stalls at other sites will be open between 10am-7.30pm, extending to 8pm in December. This is with the exception of bars, which will be open on all sites until 9pm- a perfect way to enjoy Gluhwein or international beers and beverages in a wonderfully unique and Christmassy atmosphere. Not forgetting to add the 2016 market mulled wine mugs to our growing collections!
It's likely you'll be tempted by the delightful smells and sheer sight of some of the mouthwatering international delicacies on display, including traditional German Bratwurst sausages, an extensive range of local cheeses and chutneys and so many more. For those of you with a sweet tooth, vegetarian preferences or other dietary requirements, there's something for everyone.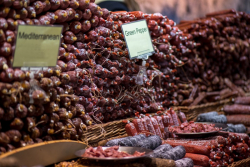 There's an also extensive variety of gifts to choose from. From homemade accessories to recycled material toys to unique homeware pieces, you could easily complete your Christmas shopping here and treat everyone on your list to something unique that they'd love.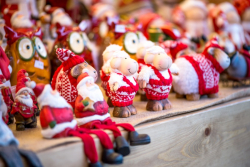 Attracting both local and international visitors, the stalls tend to be at their busiest in the evenings and at weekends, which creates a magical vibrant bustling atmosphere. However, if you want to get down to some serious shopping, we'd recommend timing your visit wisely.
Albert Square - will be the hub of the festivities, with stalls in front of the town hall, under Santa's watchful eye
Market Street - stalls have crept up the main street and near Piccadilly Gardens.
Exchange Square - The square will be full of stalls this year we wonder if THE Mill, a bar and beer house with a chimney representing Manchester's industrial heritage, introduced last year will be back?
Cathedral Gardens - Christmas Market
Corn Exchange - Christmas Market
Brazennose Street - World Christmas Market
St. Ann's Square - German Christmas Market
King Street - French Christmas Market
Exchange Street - Arts & Crafts Market
Cathedral Street - Christmas Market
Watch out for the Market Trail map for locations and relevant public transport stops - coming soon.
Further updates when information released.