Strike Shack : Golf - Fun - Food
Lichfield Golf & Country Club
Tewnals Lane
Lichfield
Ws13 8HE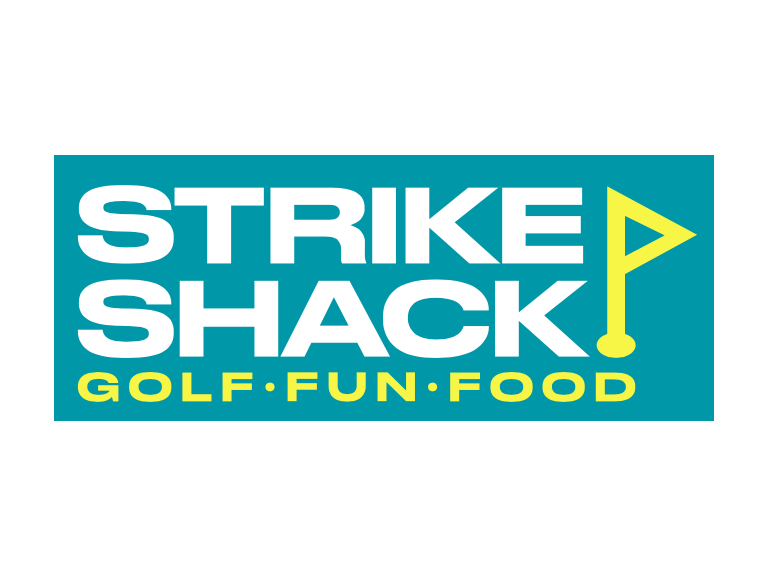 A golf experience like no other. Whether you're a seasoned golfer or a complete beginner looking to try something new, you'll find a range of fun interactive games to try with family and friends.
Play, virtually, courses such as Pebble Beach or the Belfry. Practise your accuracy with Nearest The Pin, Play Go Fish with the children (or as a group of adults, why not!)
Track every strike on a Toptracer-powered driving range, relax in a comfortable heated bay and order some delicious food and drink as you watch the action unfold.
Interactive games to suit all ages and abilities
Play iconic golf courses virtually.
Complimentary club hire.
In bay seating and heating.
Open from Monday 25th April
7am – 10pm (Monday – Friday)
7am – 8pm (Saturday & Sunday)
www.strikeshackgolf.com
Future dates
Wednesday 18th May 7:00am until 10:00pm
Thursday 19th May 7:00am until 10:00pm
Friday 20th May 7:00am until 10:00pm
Saturday 21st May 7:00am until 8:00pm
Sunday 22nd May 7:00am until 8:00pm
Monday 23rd May 7:00am until 10:00pm
Tuesday 24th May 7:00am until 10:00pm
Wednesday 25th May 7:00am until 10:00pm
Thursday 26th May 7:00am until 10:00pm
Friday 27th May 7:00am until 10:00pm
Saturday 28th May 7:00am until 8:00pm
Sunday 29th May 7:00am until 8:00pm
Monday 30th May 7:00am until 10:00pm
Tuesday 31st May 7:00am until 10:00pm
Wednesday 1st June 7:00am until 10:00pm
Thursday 2nd June 7:00am until 10:00pm
Friday 3rd June 7:00am until 10:00pm
Saturday 4th June 7:00am until 8:00pm
Sunday 5th June 7:00am until 8:00pm
Monday 6th June 7:00am until 10:00pm
Tuesday 7th June 7:00am until 10:00pm
Wednesday 8th June 7:00am until 10:00pm
Thursday 9th June 7:00am until 10:00pm
Friday 10th June 7:00am until 10:00pm
Saturday 11th June 7:00am until 8:00pm
Sunday 12th June 7:00am until 8:00pm
Monday 13th June 7:00am until 10:00pm
Tuesday 14th June 7:00am until 10:00pm
Wednesday 15th June 7:00am until 10:00pm
Thursday 16th June 7:00am until 10:00pm
Friday 17th June 7:00am until 10:00pm
Saturday 18th June 7:00am until 8:00pm
Sunday 19th June 7:00am until 8:00pm
Monday 20th June 7:00am until 10:00pm
Tuesday 21st June 7:00am until 10:00pm
Wednesday 22nd June 7:00am until 10:00pm
Thursday 23rd June 7:00am until 10:00pm
Friday 24th June 7:00am until 10:00pm
Saturday 25th June 7:00am until 8:00pm
Sunday 26th June 7:00am until 8:00pm
Monday 27th June 7:00am until 10:00pm
Tuesday 28th June 7:00am until 10:00pm
Wednesday 29th June 7:00am until 10:00pm
Thursday 30th June 7:00am until 10:00pm
Friday 1st July 7:00am until 10:00pm
Saturday 2nd July 7:00am until 8:00pm
Sunday 3rd July 7:00am until 8:00pm
Monday 4th July 7:00am until 8:00pm
Tuesday 5th July 7:00am until 10:00pm
Wednesday 6th July 7:00am until 10:00pm
Thursday 7th July 7:00am until 10:00pm
Friday 8th July 7:00am until 10:00pm
Saturday 9th July 7:00am until 8:00pm
Sunday 10th July 7:00am until 8:00pm
Monday 11th July 7:00am until 10:00pm
Tuesday 12th July 7:00am until 10:00pm
Wednesday 13th July 7:00am until 10:00pm
Thursday 14th July 7:00am until 10:00pm
Friday 15th July 7:00am until 10:00pm
Saturday 16th July 7:00am until 8:00pm
Sunday 17th July 7:00am until 8:00pm
Monday 18th July 7:00am until 10:00pm
Tuesday 19th July 7:00am until 10:00pm
Wednesday 20th July 7:00am until 10:00pm
Thursday 21st July 7:00am until 10:00pm
Friday 22nd July 7:00am until 10:00pm
Saturday 23rd July 7:00am until 8:00pm
Sunday 24th July 7:00am until 8:00pm
Monday 25th July 7:00am until 10:00pm
Tuesday 26th July 7:00am until 10:00pm
Wednesday 27th July 7:00am until 10:00pm
Thursday 28th July 7:00am until 10:00pm
Friday 29th July 7:00am until 10:00pm
Saturday 30th July 7:00am until 8:00pm
Sunday 31st July 7:00am until 8:00pm
Monday 1st August 7:00am until 10:00pm
Tuesday 2nd August 7:00am until 10:00pm
Wednesday 3rd August 7:00am until 10:00pm
Thursday 4th August 7:00am until 10:00pm
Friday 5th August 7:00am until 10:00pm
Saturday 6th August 7:00am until 8:00pm
Sunday 7th August 7:00am until 8:00pm
Monday 8th August 7:00am until 10:00pm
Tuesday 9th August 7:00am until 10:00pm
Wednesday 10th August 7:00am until 10:00pm
Thursday 11th August 7:00am until 10:00pm
Friday 12th August 7:00am until 10:00pm
Saturday 13th August 7:00am until 8:00pm
Sunday 14th August 7:00am until 8:00pm
Monday 15th August 7:00am until 10:00pm
Tuesday 16th August 7:00am until 10:00pm
Wednesday 17th August 7:00am until 10:00pm
Thursday 18th August 7:00am until 10:00pm
Friday 19th August 7:00am until 10:00pm
Saturday 20th August 7:00am until 8:00pm
Sunday 21st August 7:00am until 8:00pm