Online Yoga - Free Taster Class
Online sessions for Lichfield, Burntwood and surrounding areas.
WS7 9QG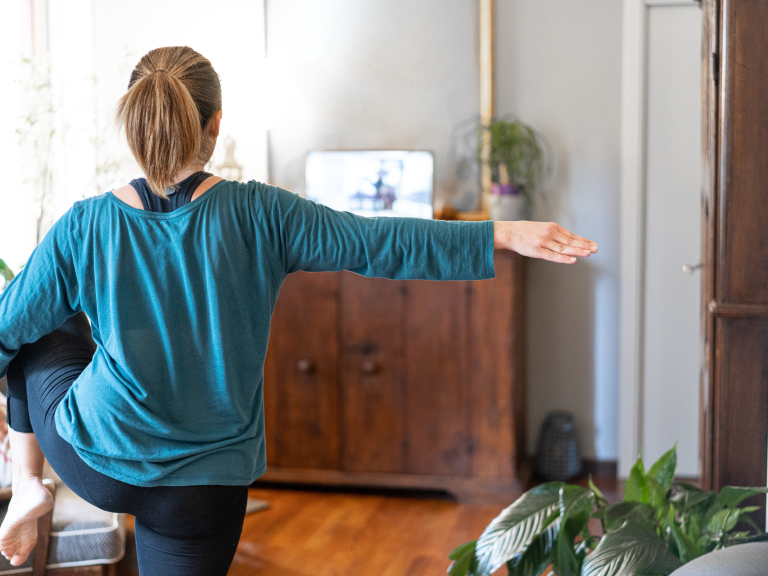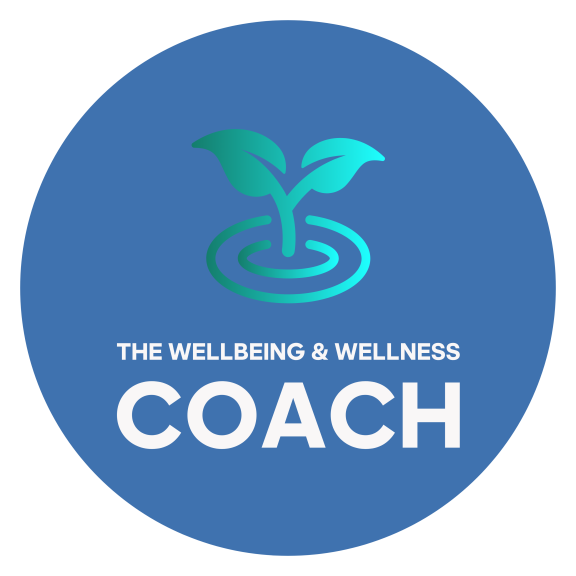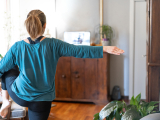 Enjoy one free taster session of zoom yoga - sessions available to suit all levels of experience, all abilities and every body type!
Claim one free taster session with no obligation or sign up required using voucher code TASTERCLASS. Book here now.
At The Wellbeing and Wellness Coach, we want to make yoga accessible to absolutely everyone regardless of your experience, body shape, age, gender or any medical diagnosis.
Online yoga sessions are held via zoom. You can enjoy developing your yoga practice from the comfort of your own home during the Autumn and Winter months while we are still subject to Covid-19 restrictions.
Classes being held via zoom mean you can decide if you want your video on or off. You can wear exactly what you want and can even practice in your pyjamas! You choose your own music and how you want your environment to look and feel while being guided through one of our classes.
Regular sessions are priced at £3.50-£5 per session. The sessions available are:
Yoga Foundations
Our Yoga Foundations class is ideal for beginners or those who would like to learn more about the basics of yoga before taking more advanced yoga classes. The class will move through a range of yoga postures and flows ending with a yoga nidra or guided relaxation exercise.
This class will be running on Thursday evenings from 7.30-8.30pm via zoom.
Flow Yoga
Our Flow Yoga class is ideal for those who understand the basics of yoga and want a slightly more challenging practice. The class will move through a serious of 'flow's that will be adapted to suit a range of levels and abilities. Flow Yoga is an energising form of yoga that builds strength and stamina.
This class will be running on Tuesday evenings from 7.45-8.45pm via zoom. 
Yin Yoga
Yin Yoga is a relaxing form of yoga that is suitable for all levels of ability. The class is based around a series of postures that are held for several minutes at a time, working deep into the connective tissue of the body. This is a practice that is great for releasing emotions, calming the nervous system, aiding sleep and providing a restorative effect on the body.
You can even take this class in your pyjamas and enjoy climbing straight into bed at the end feeling completely relaxed.
This class will be running on Thursday evenings from 8.45-9.45pm.
Future dates
Thursday 3rd December 7:30pm until 8:30pm
Thursday 3rd December 8:45pm until 9:45pm
Tuesday 8th December 7:45pm until 8:45pm
Thursday 10th December 7:30pm until 8:30pm
Thursday 10th December 8:45pm until 9:45pm
Tuesday 15th December 7:45pm until 8:45pm
Thursday 17th December 7:30pm until 8:30pm
Thursday 17th December 8:45pm until 9:45pm
Tuesday 22nd December 7:45pm until 8:45pm
Thursday 24th December 7:30pm until 8:30pm
Thursday 24th December 8:45pm until 9:45pm
Tuesday 29th December 7:45pm until 8:45pm
Thursday 31st December 7:30pm until 8:30pm
Thursday 31st December 8:45pm until 9:45pm
Tuesday 5th January 7:45pm until 8:45pm
Thursday 7th January 7:30pm until 8:30pm
Thursday 7th January 8:45pm until 9:45pm
Tuesday 12th January 7:45pm until 8:45pm
Thursday 14th January 7:30pm until 8:30pm
Thursday 14th January 8:45pm until 9:45pm
Tuesday 19th January 7:45pm until 8:45pm
Thursday 21st January 7:30pm until 8:30pm
Thursday 21st January 8:45pm until 9:45pm
Tuesday 26th January 7:45pm until 8:45pm
Thursday 28th January 7:30pm until 8:30pm
Thursday 28th January 8:45pm until 9:45pm
Tuesday 2nd February 7:45pm until 8:45pm
Thursday 4th February 7:30pm until 8:30pm
Thursday 4th February 8:45pm until 9:45pm
Tuesday 9th February 7:45pm until 8:45pm
Thursday 11th February 7:30pm until 8:30pm
Thursday 11th February 8:45pm until 9:45pm
Tuesday 16th February 7:45pm until 8:45pm
Thursday 18th February 7:30pm until 8:30pm
Thursday 18th February 8:45pm until 9:45pm
Tuesday 23rd February 7:45pm until 8:45pm
Thursday 25th February 7:30pm until 8:30pm
Thursday 25th February 8:45pm until 9:45pm
Tuesday 2nd March 7:45pm until 8:45pm
Thursday 4th March 7:30pm until 8:30pm
Thursday 4th March 8:45pm until 9:45pm