Lichfield Festival - 40th Anniversary
Various locations throughout the city including:
Lichfield Cathedral
Lichfield Cathedral School
The Hub at St Mary's
The Guildhall
St Michael's Church
Wade St Church
St Chad's Church
Swinfen Hall Hotel
WS13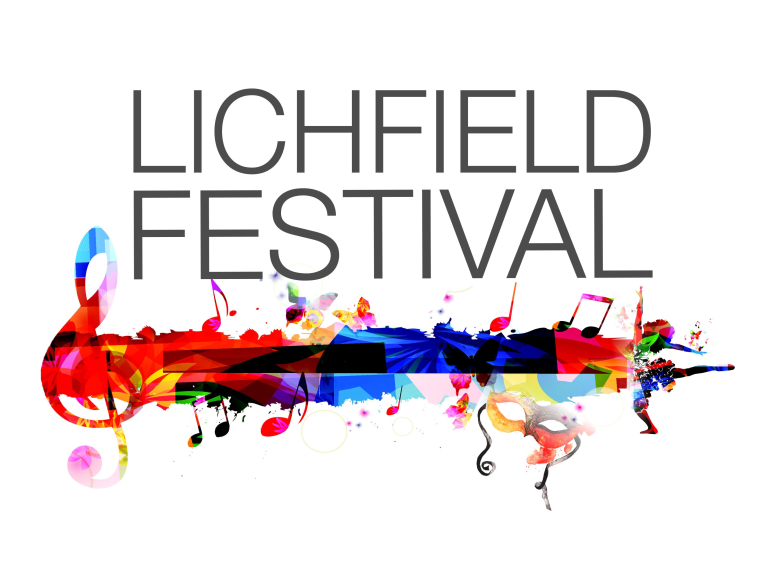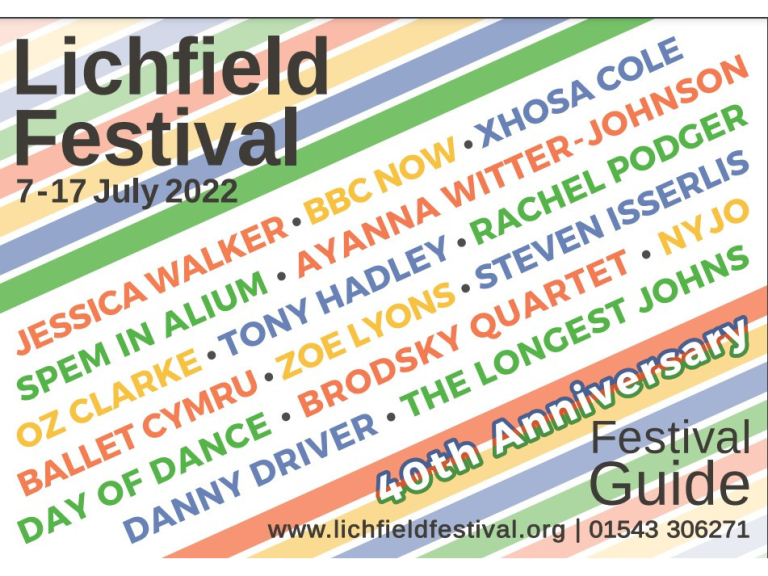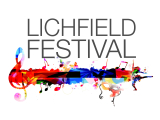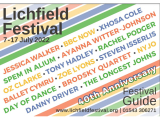 Tickets go on sale from 3rd May for this years Lichfield Festival. It's going to be a good one they are celebrating their 40th year!
A message from Damian Thantry Festival Director:
The summer of 1982: a future King was born, the Falklands War came to an end, Navratilova and Connors were Wimbledon winners, Blade Runner was released (set in the far, distant future of 2019)…and a handful of arts-loving members of the City's community came together to start the "Lichfield Festival". Much may have changed since the Festival's inaugural year, when the cream of classical music (plus a then unknown Cambridge Footlights team of Fry, Laurie and Thompson) came to town, but, the longer my involvement with the Festival, the more I am aware that the Festival "now" stands very much on the shoulders of the Festival "then". And so, first of all in this anniversary year, I would like to salute every past and current volunteer, artist, staff and Board member, and, of course, each Lichfield Festival Friend and audience member who has supported and made the Festival what it is today. Thank you!
To celebrate this their 40th year the organising team have pulled out all the stops to bring you a fantastic line up.
Make sure you check out their programme and book your tickets early, available from Tuesday 3rd May.
This year the festival takes place from Thursday 7th - Sunday 17th July with a varied programme to suit everybody with a return of the Festival Fireworks on Saturday 16th July in Beacon Park at 10pm entrance FREE!
Download the PDF Brochure and get ready to book your tickets from the 3rd May.
Their Box Office is open on Tuesdays and Thursday between 10am and 1pm during the summer - if calling or emailing outside of these hours they will reply as soon as possible.
Future dates
Friday 8th July
Saturday 9th July
Sunday 10th July
Monday 11th July
Tuesday 12th July
Wednesday 13th July
Thursday 14th July
Friday 15th July
Saturday 16th July
Sunday 17th July