Jack & the Beanstalk - the bitesize panto!
Castle Dyke
Lichfield
Staffs
WS13 6HR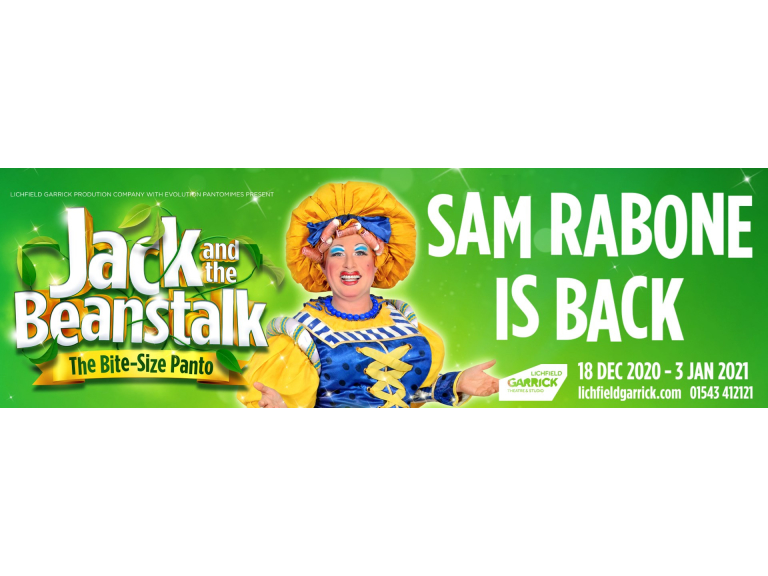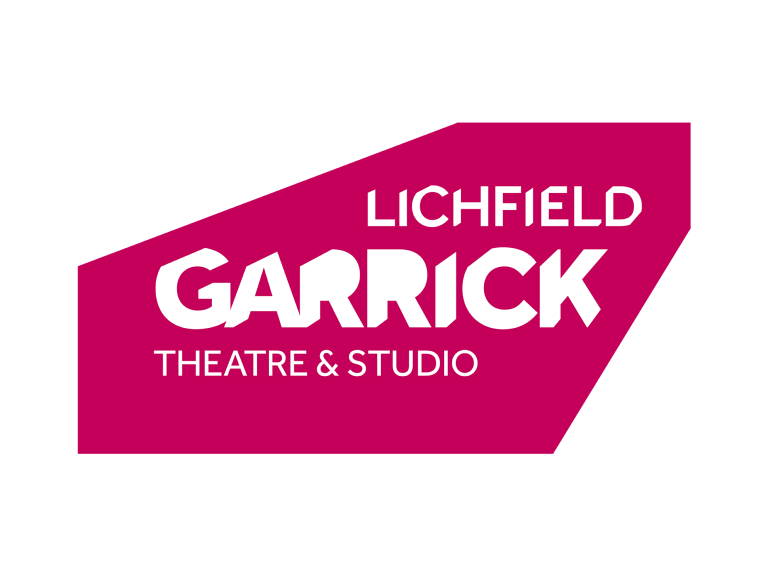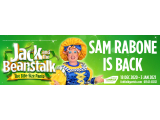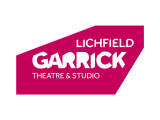 Join Jack on the adventure of a lifetime as he falls in love, is tricked by arch-villain, Flesh Creep, and climbs a giant beanstalk to a giant's lair. Will Dame Trott ever forgive her son? Will Billy work out which end the cow needs milking? Find out in this fun filled bite-sized pantomime, a truly festive treat this Christmas!
What is a bite-sized panto, we hear you cry? A bite-sized panto is a shorter run pantomime with fewer performers on stage, allowing the theatre to provide your much loved Christmas production, with all your favourite characters in a safe environment for cast, crew and audiences. The bite-sized pantomime will follow government guidance at the time of the event, and go on sale as a socially distanced event.
This year Lichfield Garrick will be producing the ultimate bite-sized pantomime production of Jack and the Beanstalk, which will be a 75-minute show with no interval with lots of Fe Fi Fo Fun for all the family! Written by Paul Hendy of Evolution Pantomimes, who have partnered with the Lichfield Garrick for four years, Jack and Beanstalk will bring all the usual gags and laughter.
Future dates
Friday 18th December 7:00pm until 8:30pm
Saturday 19th December 11:00am until 12:30pm
Saturday 19th December 3:00pm until 4:30pm
Saturday 19th December 7:00pm until 8:30pm
Sunday 20th December 11:00am until 12:30pm
Sunday 20th December 3:00pm until 4:30pm
Sunday 20th December 7:00pm until 8:30pm
Tuesday 22nd December 11:00am until 12:30pm
Tuesday 22nd December 3:00pm until 4:30pm
Tuesday 22nd December 7:00pm until 8:30pm
Wednesday 23rd December 11:00am until 12:30pm
Wednesday 23rd December 3:00pm until 4:30pm
Wednesday 23rd December 7:00pm until 8:30pm
Thursday 24th December 11:00am until 12:30pm
Thursday 24th December 3:00pm until 4:30pm
Thursday 24th December 7:00pm until 8:30pm
Saturday 26th December 11:00am until 12:30pm
Saturday 26th December 3:00pm until 4:30pm
Saturday 26th December 7:00pm until 8:30pm
Sunday 27th December 11:00am until 12:30pm
Sunday 27th December 3:00pm until 4:30pm
Sunday 27th December 7:00pm until 8:30pm
Monday 28th December 11:00am until 12:30pm
Monday 28th December 3:00pm until 4:30pm
Monday 28th December 7:00pm until 8:30pm
Wednesday 30th December 3:00pm until 4:30pm
Wednesday 30th December 7:00pm until 8:30pm
Thursday 31st December 3:00pm until 4:30pm
Thursday 31st December 7:00pm until 8:30pm
Friday 1st January 3:00pm until 4:30pm
Friday 1st January 7:00pm until 8:30pm
Saturday 2nd January 3:00pm until 4:30pm
Saturday 2nd January 7:00pm until 8:30pm
Sunday 3rd January 11:00am until 12:30pm
Sunday 3rd January 3:00pm until 4:30pm