Escape Room - Lichfield Garrick
Castle Dyke
Lichfield
Staffs
WS13 6HR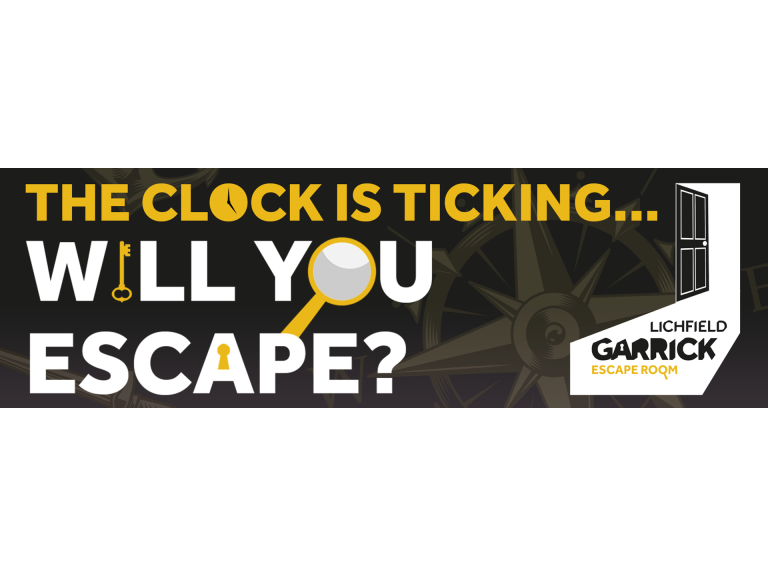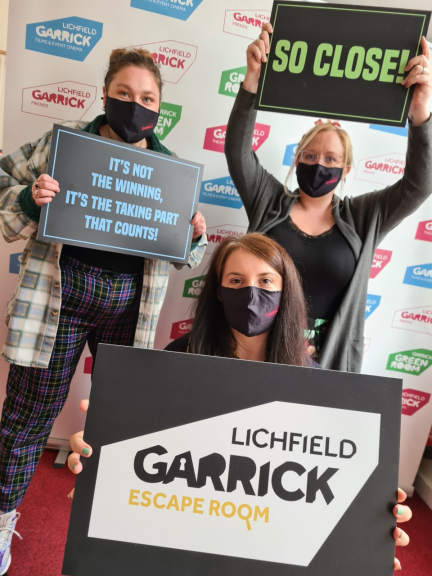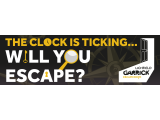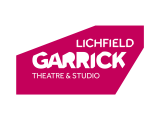 Are you up for the challenge? Lord Huxley has been kidnapped by mysterious forces whilst investigating a secret ancient order.
This is a brand new escape room to be launched by the Lichfield Garrick this summer.
You have one hour to find the ransom, save Lord Huxley, and escape his private museum. But be careful, detectives! It might not be as simple as you think...
Lichfield's premiere Escape Room offers a unique form of entertainment for 2- 6 participants who will venture into a fully immersive world. You must crack codes, solve puzzles, and work together in order to unlock the mystery and escape the room.
Suitable for the over 13's.
Fridays & Saturdays only.
Book your tickets right here.
Timeslots will be available to book until midday the day before.

Future dates
Friday 29th October 6:00pm until 7:00pm
Friday 29th October 7:30pm until 8:30pm
Friday 29th October 9:00pm until 10:00pm
Saturday 30th October 1:30pm until 2:30pm
Saturday 30th October 3:00pm until 4:00pm
Saturday 30th October 4:30pm until 5:30pm
Saturday 30th October 6:00pm until 7:00pm
Saturday 30th October 7:30pm until 8:30pm
Saturday 30th October 9:00pm until 10:00pm
Friday 5th November 4:30pm until 5:30pm
Friday 5th November 6:00pm until 7:00pm
Friday 5th November 7:30pm until 8:30pm
Friday 5th November 9:00pm until 10:00pm
Saturday 6th November 1:30pm until 2:30pm
Saturday 6th November 3:00pm until 4:00pm
Saturday 6th November 4:30pm until 5:30pm
Saturday 6th November 6:00pm until 7:00pm
Saturday 6th November 7:30pm until 8:30pm
Saturday 6th November 9:00pm until 10:00pm
Friday 12th November 4:30pm until 5:30pm
Friday 12th November 6:00pm until 7:00pm
Friday 12th November 7:30pm until 8:30pm
Friday 12th November 9:00pm until 10:00pm
Saturday 13th November 1:30pm until 2:30pm
Saturday 13th November 3:00pm until 4:00pm
Saturday 13th November 4:30pm until 5:30pm
Saturday 13th November 6:00pm until 7:00pm
Saturday 13th November 7:30pm until 8:30pm
Saturday 13th November 9:00pm until 10:00pm
Friday 19th November 4:30pm until 5:30pm
Friday 19th November 6:00pm until 7:00pm
Friday 19th November 7:30pm until 8:30pm
Friday 19th November 9:00pm until 10:00pm
Saturday 20th November 1:30pm until 2:30pm
Saturday 20th November 3:00pm until 4:00pm
Saturday 20th November 4:30pm until 5:30pm
Saturday 20th November 6:00pm until 7:00pm
Saturday 20th November 7:30pm until 8:30pm
Saturday 20th November 9:00pm until 10:00pm
Friday 26th November 4:30pm until 5:30pm
Friday 26th November 6:00pm until 7:00pm
Friday 26th November 7:30pm until 8:30pm
Friday 26th November 9:00pm until 10:00pm
Saturday 27th November 1:30pm until 2:30pm
Saturday 27th November 3:00pm until 4:00pm
Saturday 27th November 4:30pm until 5:30pm
Saturday 27th November 6:00pm until 7:00pm
Saturday 27th November 7:30pm until 8:30pm
Saturday 27th November 9:00pm until 10:00pm
Friday 3rd December 4:30pm until 5:30pm
Friday 3rd December 6:00pm until 7:00pm
Friday 3rd December 7:30pm until 8:30pm
Friday 3rd December 9:00pm until 10:00pm
Saturday 4th December 1:30pm until 2:30pm
Saturday 4th December 3:00pm until 4:00pm
Saturday 4th December 4:30pm until 5:30pm
Saturday 4th December 6:00pm until 7:00pm
Saturday 4th December 7:30pm until 8:30pm
Saturday 4th December 9:00pm until 10:00pm
Friday 10th December 4:30pm until 5:30pm
Friday 10th December 6:00pm until 7:00pm
Friday 10th December 7:30pm until 8:30pm
Friday 10th December 9:00pm until 10:00pm
Saturday 11th December 1:30pm until 2:30pm
Saturday 11th December 3:00pm until 4:00pm
Saturday 11th December 4:30pm until 5:30pm
Saturday 11th December 6:00pm until 7:00pm
Saturday 11th December 7:30pm until 8:30pm
Saturday 11th December 9:00pm until 10:00pm
Friday 17th December 4:30pm until 5:30pm
Friday 17th December 6:00pm until 7:00pm
Friday 17th December 7:30pm until 8:30pm
Friday 17th December 9:00pm until 10:00pm
Saturday 18th December 1:30pm until 2:30pm
Saturday 18th December 3:00pm until 4:00pm
Saturday 18th December 4:30pm until 5:30pm
Saturday 18th December 6:00pm until 7:00pm
Saturday 18th December 7:30pm until 8:30pm
Saturday 18th December 9:00pm until 10:00pm
Friday 24th December 4:30pm until 5:30pm
Friday 24th December 6:00pm until 7:00pm
Friday 24th December 7:30pm until 8:30pm
Friday 24th December 9:00pm until 10:00pm
Saturday 25th December 1:30pm until 2:30pm
Saturday 25th December 3:00pm until 4:00pm
Saturday 25th December 4:30pm until 5:30pm
Saturday 25th December 6:00pm until 7:00pm
Saturday 25th December 7:30pm until 8:30pm
Saturday 25th December 9:00pm until 10:00pm
Friday 31st December 4:30pm until 5:30pm
Friday 31st December 6:00pm until 7:00pm
Friday 31st December 7:30pm until 8:30pm
Friday 31st December 9:00pm until 10:00pm
Saturday 1st January 1:30pm until 2:30pm
Saturday 1st January 3:00pm until 4:00pm
Saturday 1st January 4:30pm until 5:30pm
Saturday 1st January 6:00pm until 7:00pm
Saturday 1st January 7:30pm until 8:30pm
Saturday 1st January 9:00pm until 10:00pm
Friday 7th January 4:30pm until 5:30pm
Friday 7th January 6:00pm until 7:00pm
Friday 7th January 7:30pm until 8:30pm
Friday 7th January 9:00pm until 10:00pm
Saturday 8th January 1:30pm until 2:30pm
Saturday 8th January 3:00pm until 4:00pm
Saturday 8th January 4:30pm until 5:30pm
Saturday 8th January 6:00pm until 7:00pm
Saturday 8th January 7:30pm until 8:30pm
Saturday 8th January 9:00pm until 10:00pm
Friday 14th January 4:30pm until 5:30pm
Friday 14th January 6:00pm until 7:00pm
Friday 14th January 7:30pm until 8:30pm
Friday 14th January 9:00pm until 10:00pm
Saturday 15th January 1:30pm until 2:30pm
Saturday 15th January 3:00pm until 4:00pm
Saturday 15th January 4:30pm until 5:30pm
Saturday 15th January 6:00pm until 7:00pm
Saturday 15th January 7:30pm until 8:30pm
Saturday 15th January 9:00pm until 10:00pm
Friday 21st January 4:30pm until 5:30pm
Friday 21st January 6:00pm until 7:00pm
Friday 21st January 7:30pm until 8:30pm
Friday 21st January 9:00pm until 10:00pm
Saturday 22nd January 1:30pm until 2:30pm
Saturday 22nd January 3:00pm until 4:00pm
Saturday 22nd January 4:30pm until 5:30pm
Saturday 22nd January 6:00pm until 7:00pm
Saturday 22nd January 7:30pm until 8:30pm
Saturday 22nd January 9:00pm until 10:00pm
Friday 28th January 4:30pm until 5:30pm
Friday 28th January 6:00pm until 7:00pm
Friday 28th January 7:30pm until 8:30pm
Friday 28th January 9:00pm until 10:00pm
Saturday 29th January 1:30pm until 2:30pm
Saturday 29th January 3:00pm until 4:00pm
Saturday 29th January 4:30pm until 5:30pm
Saturday 29th January 6:00pm until 7:00pm
Saturday 29th January 7:30pm until 8:30pm
Saturday 29th January 9:00pm until 10:00pm
Friday 4th February 4:30pm until 5:30pm
Friday 4th February 6:00pm until 7:00pm
Friday 4th February 7:30pm until 8:30pm
Friday 4th February 9:00pm until 10:00pm
Saturday 5th February 1:30pm until 2:30pm
Saturday 5th February 3:00pm until 4:00pm
Saturday 5th February 4:30pm until 5:30pm
Saturday 5th February 6:00pm until 7:00pm
Saturday 5th February 7:30pm until 8:30pm
Saturday 5th February 9:00pm until 10:00pm
Friday 11th February 4:30pm until 5:30pm
Friday 11th February 6:00pm until 7:00pm
Friday 11th February 7:30pm until 8:30pm
Friday 11th February 9:00pm until 10:00pm
Saturday 12th February 1:30pm until 2:30pm
Saturday 12th February 3:00pm until 4:00pm
Saturday 12th February 4:30pm until 5:30pm
Saturday 12th February 6:00pm until 7:00pm
Saturday 12th February 7:30pm until 8:30pm
Saturday 12th February 9:00pm until 10:00pm
Friday 18th February 4:30pm until 5:30pm
Friday 18th February 6:00pm until 7:00pm
Friday 18th February 7:30pm until 8:30pm
Friday 18th February 9:00pm until 10:00pm
Saturday 19th February 1:30pm until 2:30pm
Saturday 19th February 3:00pm until 4:00pm
Saturday 19th February 4:30pm until 5:30pm
Saturday 19th February 6:00pm until 7:00pm
Saturday 19th February 7:30pm until 8:30pm
Saturday 19th February 9:00pm until 10:00pm
Friday 25th February 4:30pm until 5:30pm
Friday 25th February 6:00pm until 7:00pm
Friday 25th February 7:30pm until 8:30pm
Friday 25th February 9:00pm until 10:00pm
Saturday 26th February 1:30pm until 2:30pm
Saturday 26th February 3:00pm until 4:00pm
Saturday 26th February 4:30pm until 5:30pm
Saturday 26th February 6:00pm until 7:00pm
Saturday 26th February 7:30pm until 8:30pm
Saturday 26th February 9:00pm until 10:00pm
Friday 4th March 4:30pm until 5:30pm
Friday 4th March 6:00pm until 7:00pm
Friday 4th March 7:30pm until 8:30pm
Friday 4th March 9:00pm until 10:00pm
Saturday 5th March 1:30pm until 2:30pm
Saturday 5th March 3:00pm until 4:00pm
Saturday 5th March 4:30pm until 5:30pm
Saturday 5th March 6:00pm until 7:00pm
Saturday 5th March 7:30pm until 8:30pm
Saturday 5th March 9:00pm until 10:00pm
Friday 11th March 4:30pm until 5:30pm
Friday 11th March 6:00pm until 7:00pm
Friday 11th March 7:30pm until 8:30pm
Friday 11th March 9:00pm until 10:00pm
Saturday 12th March 1:30pm until 2:30pm
Saturday 12th March 3:00pm until 4:00pm
Saturday 12th March 4:30pm until 5:30pm
Saturday 12th March 6:00pm until 7:00pm
Saturday 12th March 7:30pm until 8:30pm
Saturday 12th March 9:00pm until 10:00pm
Friday 18th March 4:30pm until 5:30pm
Friday 18th March 6:00pm until 7:00pm
Friday 18th March 7:30pm until 8:30pm
Friday 18th March 9:00pm until 10:00pm
Saturday 19th March 1:30pm until 2:30pm
Saturday 19th March 3:00pm until 4:00pm
Saturday 19th March 4:30pm until 5:30pm
Saturday 19th March 6:00pm until 7:00pm
Saturday 19th March 7:30pm until 8:30pm
Saturday 19th March 9:00pm until 10:00pm
Friday 25th March 4:30pm until 5:30pm
Friday 25th March 6:00pm until 7:00pm
Friday 25th March 7:30pm until 8:30pm
Friday 25th March 9:00pm until 10:00pm
Saturday 26th March 1:30pm until 2:30pm
Saturday 26th March 3:00pm until 4:00pm
Saturday 26th March 4:30pm until 5:30pm
Saturday 26th March 6:00pm until 7:00pm
Saturday 26th March 7:30pm until 8:30pm
Saturday 26th March 9:00pm until 10:00pm
Friday 1st April 4:30pm until 5:30pm
Friday 1st April 6:00pm until 7:00pm
Friday 1st April 7:30pm until 8:30pm
Friday 1st April 9:00pm until 10:00pm
Saturday 2nd April 1:30pm until 2:30pm
Saturday 2nd April 3:00pm until 4:00pm
Saturday 2nd April 4:30pm until 5:30pm
Saturday 2nd April 6:00pm until 7:00pm
Saturday 2nd April 7:30pm until 8:30pm
Saturday 2nd April 9:00pm until 10:00pm
Friday 8th April 4:30pm until 5:30pm
Friday 8th April 6:00pm until 7:00pm
Friday 8th April 7:30pm until 8:30pm
Friday 8th April 9:00pm until 10:00pm
Saturday 9th April 1:30pm until 2:30pm
Saturday 9th April 3:00pm until 4:00pm
Saturday 9th April 4:30pm until 5:30pm
Saturday 9th April 6:00pm until 7:00pm
Saturday 9th April 7:30pm until 8:30pm
Saturday 9th April 9:00pm until 10:00pm
Friday 15th April 4:30pm until 5:30pm
Friday 15th April 6:00pm until 7:00pm
Friday 15th April 7:30pm until 8:30pm
Friday 15th April 9:00pm until 10:00pm
Saturday 16th April 1:30pm until 2:30pm
Saturday 16th April 3:00pm until 4:00pm
Saturday 16th April 4:30pm until 5:30pm
Saturday 16th April 6:00pm until 7:00pm
Saturday 16th April 7:30pm until 8:30pm
Saturday 16th April 9:00pm until 10:00pm
Friday 22nd April 4:30pm until 5:30pm
Friday 22nd April 6:00pm until 7:00pm
Friday 22nd April 7:30pm until 8:30pm
Friday 22nd April 9:00pm until 10:00pm
Saturday 23rd April 1:30pm until 2:30pm
Saturday 23rd April 3:00pm until 4:00pm
Saturday 23rd April 4:30pm until 5:30pm
Saturday 23rd April 6:00pm until 7:00pm
Saturday 23rd April 7:30pm until 8:30pm
Saturday 23rd April 9:00pm until 10:00pm
Friday 29th April 4:30pm until 5:30pm
Friday 29th April 6:00pm until 7:00pm
Friday 29th April 7:30pm until 8:30pm
Friday 29th April 9:00pm until 10:00pm
Saturday 30th April 1:30pm until 2:30pm
Saturday 30th April 3:00pm until 4:00pm
Saturday 30th April 4:30pm until 5:30pm
Saturday 30th April 6:00pm until 7:00pm
Saturday 30th April 7:30pm until 8:30pm
Saturday 30th April 9:00pm until 10:00pm
Friday 6th May 4:30pm until 5:30pm
Friday 6th May 6:00pm until 7:00pm
Friday 6th May 7:30pm until 8:30pm
Friday 6th May 9:00pm until 10:00pm
Saturday 7th May 1:30pm until 2:30pm
Saturday 7th May 3:00pm until 4:00pm
Saturday 7th May 4:30pm until 5:30pm
Saturday 7th May 6:00pm until 7:00pm
Saturday 7th May 7:30pm until 8:30pm
Saturday 7th May 9:00pm until 10:00pm
Friday 13th May 4:30pm until 5:30pm
Friday 13th May 6:00pm until 7:00pm
Friday 13th May 7:30pm until 8:30pm
Friday 13th May 9:00pm until 10:00pm
Saturday 14th May 1:30pm until 2:30pm
Saturday 14th May 3:00pm until 4:00pm
Saturday 14th May 4:30pm until 5:30pm
Saturday 14th May 6:00pm until 7:00pm
Saturday 14th May 7:30pm until 8:30pm
Saturday 14th May 9:00pm until 10:00pm
Friday 20th May 4:30pm until 5:30pm
Friday 20th May 6:00pm until 7:00pm
Friday 20th May 7:30pm until 8:30pm
Friday 20th May 9:00pm until 10:00pm
Saturday 21st May 1:30pm until 2:30pm
Saturday 21st May 3:00pm until 4:00pm
Saturday 21st May 4:30pm until 5:30pm
Saturday 21st May 6:00pm until 7:00pm
Saturday 21st May 7:30pm until 8:30pm
Saturday 21st May 9:00pm until 10:00pm
Friday 27th May 4:30pm until 5:30pm
Friday 27th May 6:00pm until 7:00pm
Friday 27th May 7:30pm until 8:30pm
Friday 27th May 9:00pm until 10:00pm
Saturday 28th May 1:30pm until 2:30pm
Saturday 28th May 3:00pm until 4:00pm
Saturday 28th May 4:30pm until 5:30pm
Saturday 28th May 6:00pm until 7:00pm
Saturday 28th May 7:30pm until 8:30pm
Saturday 28th May 9:00pm until 10:00pm
Friday 3rd June 4:30pm until 5:30pm
Friday 3rd June 6:00pm until 7:00pm
Friday 3rd June 7:30pm until 8:30pm
Friday 3rd June 9:00pm until 10:00pm
Saturday 4th June 1:30pm until 2:30pm
Saturday 4th June 3:00pm until 4:00pm
Saturday 4th June 4:30pm until 5:30pm
Saturday 4th June 6:00pm until 7:00pm
Saturday 4th June 7:30pm until 8:30pm
Saturday 4th June 9:00pm until 10:00pm
Friday 10th June 4:30pm until 5:30pm
Friday 10th June 6:00pm until 7:00pm
Friday 10th June 7:30pm until 8:30pm
Friday 10th June 9:00pm until 10:00pm
Saturday 11th June 1:30pm until 2:30pm
Saturday 11th June 3:00pm until 4:00pm
Saturday 11th June 4:30pm until 5:30pm
Saturday 11th June 6:00pm until 7:00pm
Saturday 11th June 7:30pm until 8:30pm
Saturday 11th June 9:00pm until 10:00pm
Friday 17th June 4:30pm until 5:30pm
Friday 17th June 6:00pm until 7:00pm
Friday 17th June 7:30pm until 8:30pm
Friday 17th June 9:00pm until 10:00pm
Saturday 18th June 1:30pm until 2:30pm
Saturday 18th June 3:00pm until 4:00pm
Saturday 18th June 4:30pm until 5:30pm
Saturday 18th June 6:00pm until 7:00pm
Saturday 18th June 7:30pm until 8:30pm
Saturday 18th June 9:00pm until 10:00pm
Friday 24th June 4:30pm until 5:30pm
Friday 24th June 6:00pm until 7:00pm
Friday 24th June 7:30pm until 8:30pm
Friday 24th June 9:00pm until 10:00pm
Saturday 25th June 1:30pm until 2:30pm
Saturday 25th June 3:00pm until 4:00pm
Saturday 25th June 4:30pm until 5:30pm
Saturday 25th June 6:00pm until 7:00pm
Saturday 25th June 7:30pm until 8:30pm
Saturday 25th June 9:00pm until 10:00pm
Friday 1st July 4:30pm until 5:30pm
Friday 1st July 6:00pm until 7:00pm
Friday 1st July 7:30pm until 8:30pm
Friday 1st July 9:00pm until 10:00pm
Saturday 2nd July 1:30pm until 2:30pm
Saturday 2nd July 3:00pm until 4:00pm
Saturday 2nd July 4:30pm until 5:30pm
Saturday 2nd July 6:00pm until 7:00pm
Saturday 2nd July 7:30pm until 8:30pm
Saturday 2nd July 9:00pm until 10:00pm
Friday 8th July 4:30pm until 5:30pm
Friday 8th July 6:00pm until 7:00pm
Friday 8th July 7:30pm until 8:30pm
Friday 8th July 9:00pm until 10:00pm
Saturday 9th July 1:30pm until 2:30pm
Saturday 9th July 3:00pm until 4:00pm
Saturday 9th July 4:30pm until 5:30pm
Saturday 9th July 6:00pm until 7:00pm
Saturday 9th July 7:30pm until 8:30pm
Saturday 9th July 9:00pm until 10:00pm
Friday 15th July 4:30pm until 5:30pm
Friday 15th July 6:00pm until 7:00pm
Friday 15th July 7:30pm until 8:30pm
Friday 15th July 9:00pm until 10:00pm
Saturday 16th July 1:30pm until 2:30pm
Saturday 16th July 3:00pm until 4:00pm
Saturday 16th July 4:30pm until 5:30pm
Saturday 16th July 6:00pm until 7:00pm
Saturday 16th July 7:30pm until 8:30pm
Saturday 16th July 9:00pm until 10:00pm
Friday 22nd July 4:30pm until 5:30pm
Friday 22nd July 6:00pm until 7:00pm
Friday 22nd July 7:30pm until 8:30pm
Friday 22nd July 9:00pm until 10:00pm
Saturday 23rd July 1:30pm until 2:30pm
Saturday 23rd July 3:00pm until 4:00pm
Saturday 23rd July 4:30pm until 5:30pm
Saturday 23rd July 6:00pm until 7:00pm
Saturday 23rd July 7:30pm until 8:30pm
Saturday 23rd July 9:00pm until 10:00pm
Friday 29th July 4:30pm until 5:30pm
Friday 29th July 6:00pm until 7:00pm
Friday 29th July 7:30pm until 8:30pm
Friday 29th July 9:00pm until 10:00pm
Saturday 30th July 1:30pm until 2:30pm
Saturday 30th July 3:00pm until 4:00pm
Saturday 30th July 4:30pm until 5:30pm
Saturday 30th July 6:00pm until 7:00pm
Saturday 30th July 7:30pm until 8:30pm
Saturday 30th July 9:00pm until 10:00pm