Spring is in the air at a Kidderminster care home
Spring has certainly sprung for residents at a local care home after they received a special visit from some little lambs.


In order to awaken the senses and encourage conversation between residents, the Care UK team at Brook Court, on Oldnall Road, organised for the special visitors from a local farm to spend time with residents in the lead up to Easter.

The lambs were taken on a tour of the care home's garden and even popped in to visit residents in their rooms to ensure no one missed out on the special visit.
Home manager at Brook Court, Gill Pratt, said: "Everyone had a spring in their step after the lambs spent time with residents here at Brook Court. The visit created a lot of excitement among the residents and Care UK team.

"Petting animals and being in their company has proven therapeutic benefits, particularly for those living with dementia, as it can reduce anxiety, release calming endorphins, and decrease feelings of loneliness. You could see from the residents' reactions just how engaged they were when given the opportunity to get close to such lovely, affectionate animals."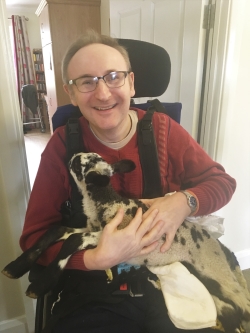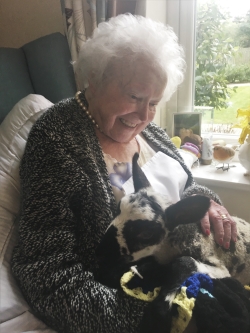 Brook Court is a state-of-the-art care home which provides full-time residential, nursing, and dementia care, as well as short-term respite care. The care home, which features 67 en-suite bedrooms, has been designed to enable residents to live active and fulfilled lives, while also promoting independence. The care home incorporates space for hobby and leisure activities and includes its own cinema, hair salon and café.

To find out more about Brook Court, please call 01562 814 715 or email Maria Cridge, customer relations manager, at maria.cridge@careuk.com

For more general information about Brook Court, please visit careuk.com/brook-court
---
Issued for & on behalf of Care UK by WPR