Looking for the best restaurants in Kettering?
Looking for the best restaurants in Kettering?
We have so much on offer now from great Indian restaurants to Italian and also some top class pub restaurants out and about in the villages nearby.
I like to eat out frequently and try so many different places, this helps with developing the restaurant section on The Best of Kettering as many of them are joining us. Also it is just nice to find good new places to eat out.
I would like to recommend some of my favourites to you.
Let's look at the good pub restaurants around first:
I will start with some that are on the Best of Kettering first, The Overstone Arms at Pytchley. Great food from the head chef Mark, he is doing monthly theme nights which offer 5 courses from £20, great value and great food. They also do a Sunday lunch carvery which I know a lot of people like very much.

The Stags Head at Maidwell, the place for really good pub food and there are usually plenty of events there such as curry and steak nights, festivals and weekend events. They are having a new chef starting, Mike who has published many recipes on the site and i know many of you have tried them. I will be doing a separate blog on all this soon.

If you want to go in the other direction there is The Wheatsheaf at Titchmarsh. I like it here, always a good meal in a nice restaurant. This is worth the trip out here.
There are a couple of others I have been to recently that I think are top class, the first is The Woolpack at Islip. This place has been redeveloped very recently and has an excellent restaurant.
The other that I tried was The Vane Arms at Sudborough, this is in such a small village but is such a great traditional small pub that does good food in an atmosphere that just feels right. Give Aaron a call and try them out.
Restaurants around Kettering.
I like The Old Bakehouse in Rothwell, I have been using them for years now and have never been let down, which is important, you know the feeling when you have had several nice meals then you take friends and it is not as good. Well that has never happened here, always classy and top notch plus well recommended by so many people.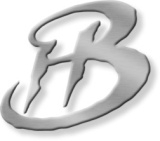 For Indian restaurants I make visits each month to The Gurkhas near Desborough. This can feel a little out of the way but the food is simply great! They also have midweek offers and are well worth a try.
Traditional food gives us a place to try Dovecote Farm Buttery, lunchtime opening and very popular, The Mews Cafe in Market Street offers good home cooking, and good portions of honest food.
How about Wine Bars.
The two I use are The Olive Lounge in Rothwell which is a great retreat from the pressures, good food and a lively atmosphere. 
We always want to keep you up to date with great places to eat out and if you know any that are worth recommended please just write a quick recommendation here and we can talk to them.

Thanks and keep eating out in Kettering, we have so many good restaurants to try yet!