Bunkers at Night
Jersey War Tours
Steam Clock
New North Quay
St. Helier
Jersey
JE2 3ND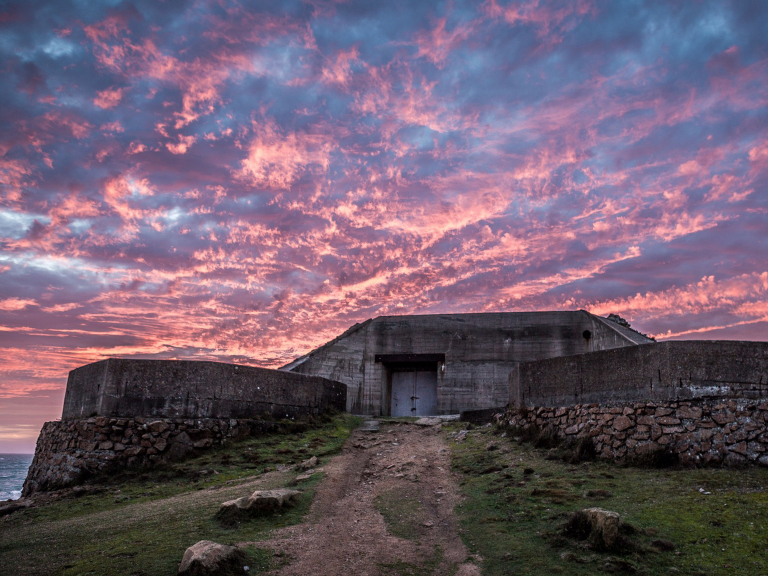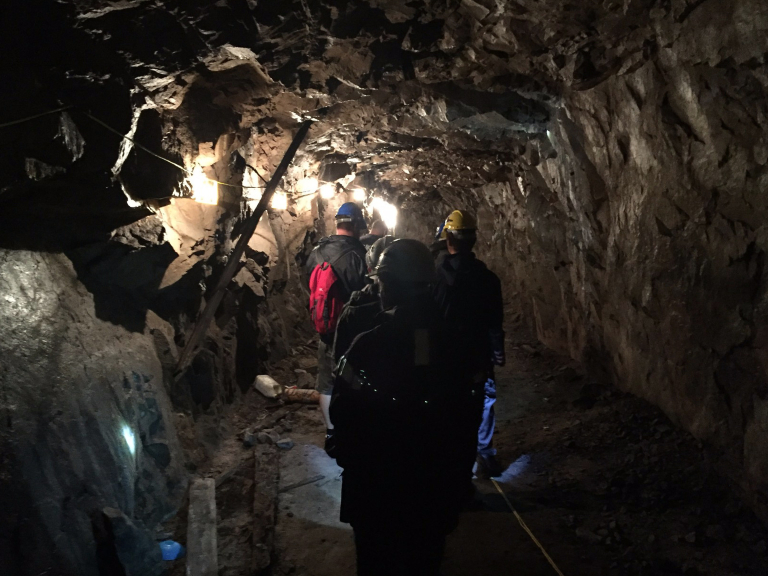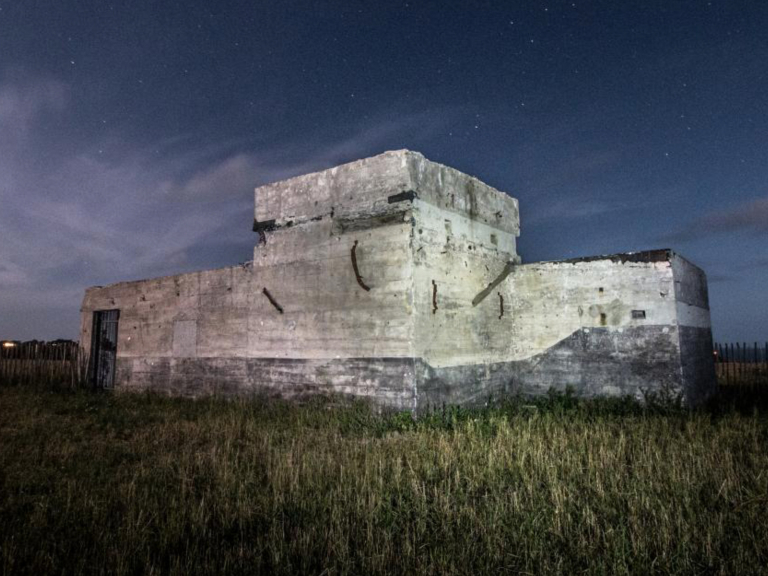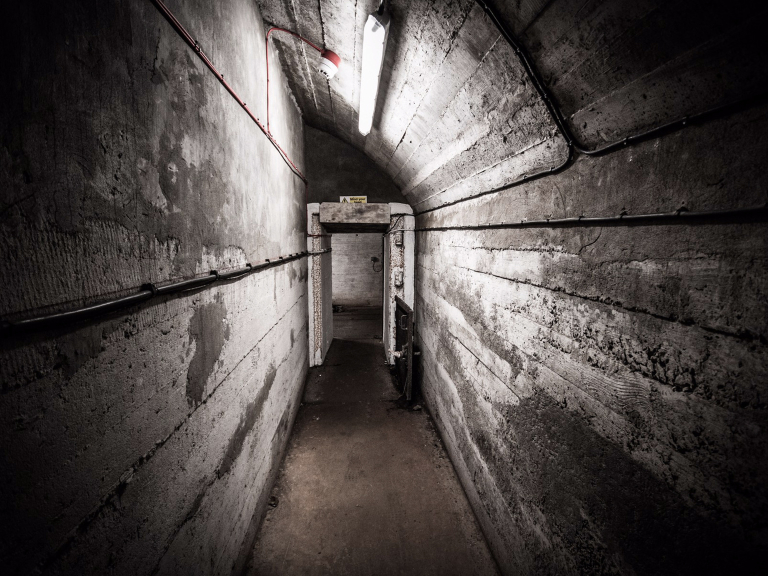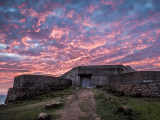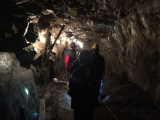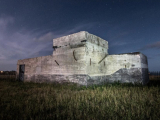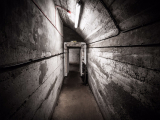 Evening tours of Jersey bunkers, tunnels and batteries offer an unforgettable atmosphere for explorers. Join Jersey War Tours to explore Jersey's military heritage, on Tuesday, Thursday & Sunday nights. Various dates are available, but early booking is recommended.
Due to Covid 19 and Social Distancing Rules tours have been adapted to ensure your and our safety. Also, all tours booked can be moved free of charge to a future date or conversion to a voucher with no expiry. Please check with the Tour organisers using the link below. 
Jersey War Tours visit sites not open to the public, as well as places not visited by any of the commercial tour routes. You can be a military researcher for the night and see how Jersey was made into an impregnable fortress!
---
About Jersey War Tours
On each night tour, Jersey War Tours aim to visit 3 to 4 bunkers. A free shuttle service is provided to transport people between these sites. You will get to handle WWII weaponry and artefacts (all of which are safe). 
There is no better way to learn about the Occupation during the Second World War than with Jersey War Tours. JWT is the only Non-Profit Organisation offering military tours in Jersey. The profit JWT makes gets reinvested back into WW2 research, preservation, education and archaeology. 
Jersey's weather can be unpredictable so you're recommended to bring a coat and dress for the season. There is a moderate amount of walking involved so are walking boots, sensible trainers or comfortable walking shoes also advised. 
Photography is permitted on the tours. 
All evening tours start from the steam clock in town (Click here for location), and you should be there for 18:55. Tours normally finish back at the steam clock for 21:30. 
Visit the Jersey War Tours website for full details, and for bookings.
Vouchers for this tour are available here.
Future dates
Thursday 16th July 7:00pm until 9:30pm
Friday 17th July 7:00pm until 9:30pm
Sunday 19th July 7:00pm until 9:30pm
Tuesday 21st July 7:00pm until 9:30pm
Thursday 23rd July 7:00pm until 9:30pm
Friday 24th July 7:00pm until 9:30pm
Sunday 26th July 7:00pm until 9:30pm
Tuesday 28th July 7:00pm until 9:30pm
Thursday 30th July 7:00pm until 9:30pm
Friday 31st July 7:00pm until 9:30pm
Sunday 2nd August 7:00pm until 9:30pm
Tuesday 4th August 7:00pm until 9:30pm
Thursday 6th August 7:00pm until 9:30pm
Friday 7th August 7:00pm until 9:30pm
Sunday 9th August 7:00pm until 9:30pm
Tuesday 11th August 7:00pm until 9:30pm
Thursday 13th August 7:00pm until 9:30pm
Friday 14th August 7:00pm until 9:30pm
Sunday 16th August 7:00pm until 9:30pm
Tuesday 18th August 7:00pm until 9:30pm
Thursday 20th August 7:00pm until 9:30pm
Friday 21st August 7:00pm until 9:30pm
Sunday 23rd August 7:00pm until 9:30pm
Tuesday 25th August 7:00pm until 9:30pm
Thursday 27th August 7:00pm until 9:30pm
Friday 28th August 7:00pm until 9:30pm
Sunday 30th August 7:00pm until 9:30pm
Tuesday 1st September 7:00pm until 9:30pm
Thursday 3rd September 7:00pm until 9:30pm
Friday 4th September 7:00pm until 9:30pm
Sunday 6th September 7:00pm until 9:30pm
Tuesday 8th September 7:00pm until 9:30pm
Thursday 10th September 7:00pm until 9:30pm
Friday 11th September 7:00pm until 9:30pm
Sunday 13th September 7:00pm until 9:30pm
Tuesday 15th September 7:00pm until 9:30pm
Thursday 17th September 7:00pm until 9:30pm
Friday 18th September 7:00pm until 9:30pm
Sunday 20th September 7:00pm until 9:30pm
Tuesday 22nd September 7:00pm until 9:30pm
Thursday 24th September 7:00pm until 9:30pm
Friday 25th September 7:00pm until 9:30pm
Sunday 27th September 7:00pm until 9:30pm
Tuesday 29th September 7:00pm until 9:30pm
Thursday 1st October 7:00pm until 9:30pm
Friday 2nd October 7:00pm until 9:30pm
Sunday 4th October 7:00pm until 9:30pm
Tuesday 6th October 7:00pm until 9:30pm
Thursday 8th October 7:00pm until 9:30pm
Friday 9th October 7:00pm until 9:30pm
Sunday 11th October 7:00pm until 9:30pm
Tuesday 13th October 7:00pm until 9:30pm
Thursday 15th October 7:00pm until 9:30pm
Friday 16th October 7:00pm until 9:30pm
Sunday 18th October 7:00pm until 9:30pm
Tuesday 20th October 7:00pm until 9:30pm
Thursday 22nd October 7:00pm until 9:30pm
Friday 23rd October 7:00pm until 9:30pm
Sunday 25th October 7:00pm until 9:30pm
Tuesday 27th October 7:00pm until 9:30pm
Thursday 29th October 7:00pm until 9:30pm
Friday 30th October 7:00pm until 9:30pm
Sunday 1st November 7:00pm until 9:30pm
Tuesday 3rd November 7:00pm until 9:30pm
Thursday 5th November 7:00pm until 9:30pm
Friday 6th November 7:00pm until 9:30pm
Sunday 8th November 7:00pm until 9:30pm
Tuesday 10th November 7:00pm until 9:30pm
Thursday 12th November 7:00pm until 9:30pm
Friday 13th November 7:00pm until 9:30pm
Sunday 15th November 7:00pm until 9:30pm
Tuesday 17th November 7:00pm until 9:30pm
Thursday 19th November 7:00pm until 9:30pm
Friday 20th November 7:00pm until 9:30pm
Sunday 22nd November 7:00pm until 9:30pm
Tuesday 24th November 7:00pm until 9:30pm
Thursday 26th November 7:00pm until 9:30pm
Friday 27th November 7:00pm until 9:30pm
Sunday 29th November 7:00pm until 9:30pm
Tuesday 1st December 7:00pm until 9:30pm
Thursday 3rd December 7:00pm until 9:30pm
Friday 4th December 7:00pm until 9:30pm
Sunday 6th December 7:00pm until 9:30pm
Tuesday 8th December 7:00pm until 9:30pm
Thursday 10th December 7:00pm until 9:30pm
Friday 11th December 7:00pm until 9:30pm
Sunday 13th December 7:00pm until 9:30pm
Tuesday 15th December 7:00pm until 9:30pm
Thursday 17th December 7:00pm until 9:30pm
Friday 18th December 7:00pm until 9:30pm
Sunday 20th December 7:00pm until 9:30pm