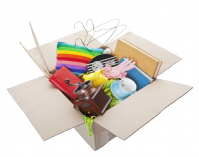 Chiswick School hosts this monthly Car Boot Sale in the school grounds.
This is one of the most successful car boot sales in the South East and for both sellers and buyers it is very lucrative. All money raised
from the entrance fees goes to the school. The sales are run by parent volunteers from the school PTA, which is a registered charity.
 
Every first Sunday of the month
11 Sales per year. No Sale in January
The queue for sellers starts very early – often before 5am
There is a limit to the size of the school grounds. At certain times of the year we may only be able to accommodate 200 vehicles.

You can come as either a seller or a shopper. Majority of items for sale are second hand, but there are some new.
Future Dates
Sunday 5th June
7:00am until 1:00pm
*thebestof cannot be held responsible for any changes, amends or cancellations of an event
Contact us:

visit us

Burlington Lane
Chiswick
London
W4 3UN

follow us

This is a live stream from Twitter - not the voice of thebestof!